Volume Two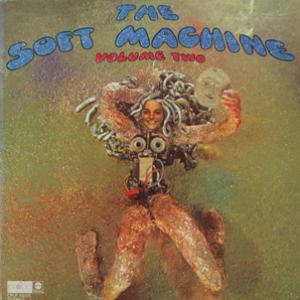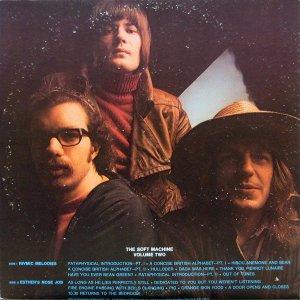 Tracklist
A1
Pataphysical Introduction Pt. I
1:00
Notes:

Written By - R. Wyatt

A2
A Concise British Alphabet Pt. I
0:10
Notes:

Written By - H. Hopper - Arr. R. Wyatt

A3
Hibou, Anenome And Bear
5:58
Notes:

Written By - M. Ratledge - R. Wyatt

A4
A Concise British Alphabet Pt. II
0:12
Notes:

Written By - H. Hopper - Arr. R. Wyatt

A5
Hulloder
0:52
Notes:

Written By - H. Hopper - Arr. R. Wyatt

A6
Dada Was Here
3:25
Notes:

Written By - H. Hopper - Arr. R. Wyatt

A7
Thank You Pierrot Lunaire
0:47
Notes:

Written By - H. Hopper - Arr. R. Wyatt

A8
Have You Ever Bean Green?
1:23
Notes:

Written By - H. Hopper - Arr. R. Wyatt

A9
Pataphysical Introduction Pt. II
0:50
Notes:

Written By - R. Wyatt

A10
Out Of Tunes
2:30
Notes:

Written By - M. Ratledge - H. Hopper - R. Wyatt

B1
As Long As He Lies Perfectly Still
2:30
Notes:

Written By - M. Ratledge - R. Wyatt

B2
Dedicated To You But You Weren't Listening
2:30
Notes:

Written By - H. Hopper

B3
Fire Engine Passing With Bells Clanging
1:50
Notes:

Written By - M. Ratledge

B4
Pig
2:07
Notes:

Written By - M. Ratledge

B5
Orange Skin Food
1:52
Notes:

Written By - M. Ratledge

B6
A Door Opens And Closes
1:09
Notes:

Written By - M. Ratledge

B7
10:30 Returns To The Bedroom
4:14
Notes:

Written By - M. Ratledge - H. Hopper - R. Wyatt
Credits
Arranged By - Robert Wyatt
Artwork By [Cover And Liner Design] - Byron Goto/Henry Epstein
Photography - Eric Goto
Photography [Back Cover] - Paul Misso
Producer - Soft Machine
Producer [Executive] - Mike Jeffery
Written-By - Hugh Hopper
Written-By - Mike Ratledge
Written-By - Robert Wyatt
Notes
Recorded Feb/March 1969
at Olympic Studios, London.
Strawberry Bricks Entry:
Following their second 1968 US tour supporting Jimi Hendrix Experience Soft Machine effectively broke up. Robert Wyatt stayed in the US (where he would record his first solo album), while Mike Ratledge and Kevin Ayers returned to London; the latter sold his bass and departed for Ibiza, from where he would eventually launch a moderately successful solo career. But a recording commitment to Probe Records prompted new sessions for the band, this time at London's Olympic Studios. Wyatt and Ratledge invited roadie Hugh Hopper to join up. It just so happened that not only was he an accomplished bassist, but along with his brother Brian (who added sax to the album), he was also from the same Canterbury breeding ground of The Wilde Flowers. Several of Hopper's compositions had already found their way into the Softs repertoire, including the classic "Memories". His songs also comprised the bulk of the album's first side, the somewhat lighter "Rivmic Melodies" set. Here Ayers' songwriting is replaced with more literary fragments, including Wyatt's classic reading of "A Concise British Alphabet". The instrumental "Hibou, Anemone and Bear" is particularly strong, and the different sections flow together like water, underscoring an unbelievable continuity of sound. Apart from Hopper's uncharacteristic acoustic guitar on "Dedicated To You But You Weren't Listening", side two, subtitled "Esther's Nose Job", contains more of Ratledge's discrete compositions. Again, the Softs rely on their stream of consciousness arranging skills to tie it all together. Hopper's more accomplished bass playing is more fitting over Ayers psychedelic plodding, and combined with Ratledge's overdriven organ and Wyatt's busy but persistent drumming, this "music for your mind" is a sonic tour de force. Volume Two is an absolute classic album of any musical era. The album was their first to see release in the UK.