Derek Shulman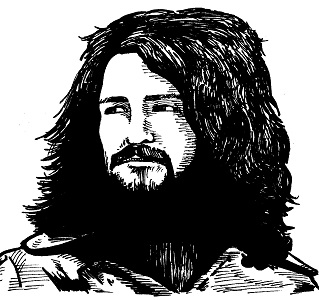 Derek Victor Shulman was born in 1947, in The Gorbals, Glasgow, Scotland.
I was born in the heart of Glasgow, Scotland, in an area called the Gorbals. From what my brother Phil has told me, it was similar to areas like South Bronx or Watts back in the day. It was an incredibly rough and dangerous area, full of tenements with Jewish immigrants from Eastern Europe, Catholics from Ireland, and Protestants from Glasgow all violently fighting for their turf.
Fortunately, my family moved to Portsmouth on the south coast of England when I was barely two years old; so I really had no recollection of the danger and decrepitude of the Gorbals during this period. In Portsmouth, I grew up in a post-war Britain, which was still recovering from WWII. The whole city was basically a working-class town that had based its economy on the Royal Navy. It was heavily bombed during the war, and I remember playing with friends in German-bombed war craters and still finding live bombs in these sites. There was an incredible sense of community, albeit a very poor, one where people pulled together. Despite having ration books for basic essentials and food, I remember this period to be a very happy and optimistic time. The government distributed free milk, malt and cod liver oil to families to make sure the children had the basic nutrition needed to get through the post-war frugality.
My whole family's introduction to music was from our father, who was a professional musician. He played lead trumpet in dance and jazz bands in the area; and in fact, he was a superb musician on other instruments also. We had many musical instruments in our small apartment, and were encouraged to be active in music and the arts in general. My father's friends would come over to our place after gigs at 1 or 2 a.m. and jam bee bop and modern jazz, just for the love of music. He loved jazz and classical music and was a huge influence in all our endeavors.
The radio and American music were instrumental in Derek and his brothers' early careers.
As a kid, I do remember listening with a couple of like-minded friends from school to Radio Luxembourg and the American Forces overseas network, which introduced us to blues, soul and R&B music. These crackly radio broadcasts absolutely influenced a whole generation of the most important bands of all time in the early '60s. I remember I bought three very influential (to me) 45's I had heard on both stations: The Everly Brothers' 'Cathy's Clown, 'with its superb harmonies and song structure; The Miracles' 'Shop Around' (which I had heard on the radio as 'Sharp Around'), soul music with real feeling and a great chordal pattern; and Del Shannon's 'Runaway,' a song with a brilliant organ riff and a chorus that went from minor to major—almost unheard of before this.
All of the major classic bands in that period of time played covers of American R&B and soul music. Listen to Zeppelin, Moody Blues, The Yardbirds, The Rolling Stones and even The Beatles in their early days. Simon Dupree & The Big Sound would generally start with a couple of soul classics—'Hold on I'm Coming,' 'Land of a Thousand Dances,' etc. — then we would filter in a couple of lesser-known American bands' songs.
Spirit was one band in particular who had a massive influence on the UK. bands at the time. In fact, our former keyboard player Reginald Dwight tipped me and Ray off [to them] as a band we should listen to. As you know, Reg auditioned to be the keyboard player for Gentle Giant after he changed his name to Elton John. Luckily for him, we declined his involvement in our new venture!
The documentary "Man Alive" presents Simon Dupree & the Big Sound as a teen idols, "where the girls are the hunters, the boys the hunted. It's the world of the ravers."
This was certainly part of the 'scene' back in the day, less so before we had our huge Top 10 hit 'Kites.' But most bands who became 'national attractions' with record deals, who were seen on TV, were notches on the 'ravers'' (groupies) diamanté encrusted belts, and they were fair game. And most groups were happy to have a little 'female companionship' touring in all male company day in and day out, together in a van or small bus. Remember, this was in the earliest days of the 'pill,' and the females in the audience realized that they had their own voices and choices, finally.
There were certainly many places to play all over the South Coast and in the UK generally. We would play every night of the week. In some places, in the Midlands we would play double gigs (early evening/late evening) and even treble gigs with an all-nighter thrown in. Certainly, we were able to hone our chops in this period. It was an amazing time to be a musician, in those days.
Jon King was married to Derek's sister Eve, and was a key player in the career trajectory of Simon Dupree & the Big Sound.
In fact, our manager was John King. He was a BBC television producer in Bristol, and my sister nagged him to come see us when we started getting a real following all over the country. Every band at that time looked for that big hit that would propel them from a great live band to pop/rock stars featured on Top of the Pops, etc. Becoming pop 'stars' ultimately became a huge millstone around me and my brothers' neck. We had played all over Europe, and had a great and loyal following. However, the "big hit" turned us into pop stars, rather than who we were. The newer audiences just wanted to hear the hit(s). This became very depressing for us, and we decided to say, 'No more' and move in the opposite direction to please ourselves musically, rather than the pop audiences that began to show up. If you listen to some of the later works of SD&TBS, you will hear the precursor to Gentle Giant's music to come.
I would honestly say that there wasn't any one particular band that influenced Gentle Giant. Perhaps Frank Zappa. I think the influences came from within the band itself. We all brought our different backgrounds and styles to the music of Gentle Giant. The Shulman household was always full of music and musicians. Our father was a jazz musician (trumpeter) who loved modern jazz, but also loved classical music. My brother Ray was a classically trained violinist who was being trained to join the National Youth Orchestra of Great Britain. My brother Phil, who was a lot older than myself and Ray, loved modern jazz and played trumpet, but not professionally until Simon Dupree & The Big Sound. My background was one of loving all the music I had heard in the classical, soul and R&B world. I studied and trained [on] alto saxophone; but at age 14, begged my father to buy me my first electric guitar (a red Vox Shadow) on hire purchase. Kerry Minnear brought a degree in composition from The Royal Academy of Music and was an amazing keyboard player, as well as a studied percussionist. It was really an amalgam of styles of the musicians; and mixed together in a pot and poured out through a funnel became Gentle Giant.
Derek reflects on his career as a musician, and as a record industry executive:
In all honesty, the only way to move out of the working class—factory worker or coal miner, etc. —was to either become a footballer or a pop/rock star. I chose the latter, although I played for Portsmouth Boys football team a couple of times! Britain had an incredible vibrant live music scene, and that drove the culture more than the other social changes in the world at large.
For us, having been in a successful band R&B/pop/soul band even while we were in high school, we wanted to push our own musical boundaries as far as we could. It was quite selfish, in fact, because pushing our internal creativity didn't leave any room or thought for any public acceptance. Thankfully, when we took our music on the road, we discovered that music fans liked what we did and how we presented it.
Music and the arts drove the culture. The post-war optimism bloomed; and with that, fantastic music blossomed. It was an incredible time for musicians and fans alike. The 'music business' was still a small industry, and there were so many venues to hone your musicianship and style all over Europe. There was no Sword of Damocles from the music companies to have a hit, or else. In fact, I would say that the music business itself was comprised of real music fans during this period. It was only when music became a huge industry that this classic period would slow down the creativity and freedom of expression of the musicians. Of course, it was the pre-internet/Napster days, when the band's music and lyrics were a way of life for many fans. They bought their [favorite] band's music on a 12" LP on the day of release, and would sit around as a community and listen to every song and every lyric. I am only sad for musicians and the audience, as these days are over and will ever return.
I believe my being able to relate to the trials and tribulations of being a professional musician gave me a good insight into the artists I worked with. I could also express and musically verbalize what I thought was good, bad or indifferent in the music that artists would record, whether I was right or wrong. For the most part, musicians believed the executives were primarily in the 'biz' for the perks and the money. I always tried to be there for the artists and the music.