And Then There Were Three...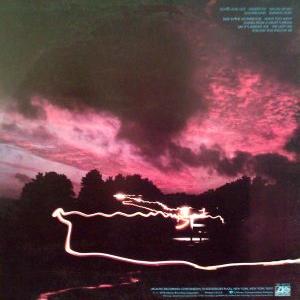 Tracklist
A1
Down And Out
5:25
A2
Undertow
4:47
A3
Ballad Of Big
4:47
A4
Snowbound
4:30
A5
Burning Rope
7:07
B1
Deep In The Motherlode
5:14
B2
Many Too Many
3:30
B3
Scenes From A Night's Dream
3:30
B4
Say It Alright Joe
4:18
B5
The Lady Lies
6:05
B6
Follow You Follow Me
3:59
Credits
Design [Sleeve Design], Photography - Hipgnosis
Drums, Vocals - Phil Collins
Engineer - David Hentschel
Engineer [Assistant] - Pierre Geoffroy Chateau
Guitar, Bass - Mike Rutherford
Keyboards - Tony Banks
Producer - David Hentschel
Producer - Genesis
Notes
Gatefold sleeve with song lyrics printed inside.
Strawberry Bricks Entry:
Shortly after mixing Seconds Out, Tony Banks, Phil Collins and Mike Rutherford (hence the album title) headed to Amsterdam to record this, their 11th record. Rutherford chose to fill Steve Hackett's now vacant position, but that wasn't the only change: Genesis also made a conscious decision to shorten the songs in order to present a greater diversity across the record. Boasting 11 tracks, …And Then There Were Three… still contains the band's substantial musicality, and a wonderfully dark production that gives it a uniform feel—something not usually associated with the band. Driven by a deep bass pedal, "Down and Out" leads things off. The songs are not only shorter, but also a lot more concise; gone is most of the instrumental flash (but not necessarily the fire). The second side's "Deep in the Motherlode" ambulates over a similarly rollicking bass line. "Undertow," "Snowbound" and "Many Too Many" carry on in the tradition of "The Carpet Crawlers" or "Afterglow;" beauty was never in short supply in Genesis' repertoire. The romantic "Burning Rope" is most similar to the previous Wind & Wuthering album; and at seven minutes, it's the longest track on the record. Also comparable are both "Scenes from a Night's Dream" and "The Lady Lies." The album closes with "Follow You Follow Me," a track that nearly didn't make it onto the album. Written in "jam" fashion by the band, its simple enough structure contains an even simpler lyric; it marks not only the end of side two, but also the end of an era in Genesis history. As a single, it reached No. 7 in the UK and a respectable No. 23 in the US. The album was also quite successful, reaching No. 3 in the UK and No. 14 in the US, where it charted higher than any of their previous releases. Genesis spent most of 1978 touring in support of the album, which included two treks across the US with "the mirrors" in tow. Milwaukee-born Daryl Stuermer, previously in Sweetbottom and Jean-Luc Ponty's group, joined the band as their touring guitarist, in another relationship that would extend decades.