Audion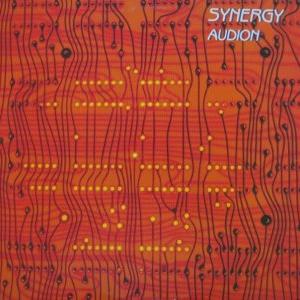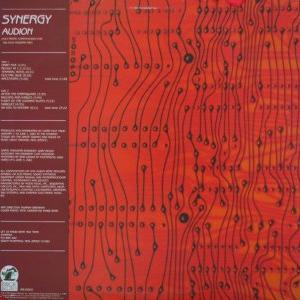 Tracklist
A1
Orbit Five
1:01
A2
Revolt At L-5
4:55
A3
Terminal Hotel
4:12
A4
Electric Blue
6:20
A5
Ancestors
5:26
B6
After The Earthquake
3:29
B7
Falcons And Eagles
5:47
B8
Flight Of The Looking Glass
3:24
B9
Shibolet
4:43
B10
And End To History
6:05
Credits
Art Direction, Design [Reissue] - Murray Brenman
Engineer [Assistant Mix] - Cliff Hodsdon
Engineer [Smpte Transfer] - Gary Rosen
Mastered By [Originally] - Bob Ludwig
Photography [Cover] - Pete Turner/The Image Bank
Producer, Engineer, Written-By - Larry Fast
Notes
(Electronic Compositions for the Post Modern Age)
All compositions on this album were realized entirely on electronic sound synthesis equipment under manual and microprocessor control.
Instruments and devices manufactured by Moog Music,Inc. , Sequential Circuits, Inc. , Paia and Apple Computers, Delta Lab Research, Eventide Clockworks, Oberheim, 360 Systems, and Synergy Electronic Music, Inc.