Bare Wires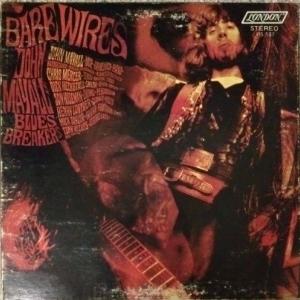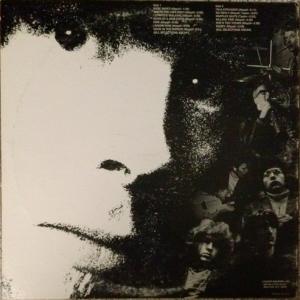 Artist:
John Mayall & The Bluesbreakers
Label:
London Records, London Records
Tracklist
A1
Bare Wires
1:25
A2
Where Did I Belong?
3:05
A3
I Started Walking
2:20
A4
Open Up A New Door
3:00
A5
Fire
3:45
A6
I Know How
5:25
A7
Look In The Mirror
2:51
B1
I'm A Stranger
5:11
B2
No Reply
3:07
B3
Hartley Quits
2:53
B4
Killing Time
4:45
B5
She's Too Young
2:20
B6
Sandy
3:45
Credits
John Mayall - Artwork, Design
Tony Reeves - Bass Guitar, Bass [String]
Jon Hiseman - Drums, Percussion
Derek Varnals - Engineer
Mick Taylor - Guitar, Guitar [Hawaiian]
Sam Feldman - Mastered By
Peter Smith (10) - Photography By
Jan Persson - Photography By [Inside Color]
John Mayall - Producer
Mike Vernon - Producer
Chris Mercer - Tenor Saxophone, Baritone Saxophone
Dick Heckstall-Smith - Tenor Saxophone, Soprano Saxophone
Henry Lowther - Violin, Cornet
John Mayall - Vocals, Harmonica, Piano, Harpsichord, Organ, Harmonium, Guitar [Assorted]
John Mayall - Written-By
Mick Taylor - Written-By
Notes
© 1968 St. George Music Co. Ltd., London
Recorded at Decca West Hampstead Studios on the 3rd, 9th, 24th and 30th April 1968
Gatefold
Strawberry Bricks Entry:
Hailing from Macclesfield, Cheshire, John Mayall came to London in the early 60s to join in on the blues explosion, which he solidified with the formation of his Bluesbreakers and their debut album (aka "The Beano Album") with ex-Yardbird Eric Clapton. Mayall was a bandleader-in the 40s or 50s sense of the word-and the sheer number (and caliber) of musicians he would enlist is a virtual who's who of Britain's blues players, including future members of Cream, Free, Fleetwood Mac, Colosseum, The Rolling Stones and others. In 1967 he brought young guitarist Mick Taylor into the fold, along with saxophonists Chris Mercer and later, Blues Incorporated veteran Dick Heckstall-Smith. Following his first US tour in early 1968, Mayall introduced drummer Jon Hiseman and bassist Tony Reeves-both previously in the New Jazz Orchestra, the former via the Graham Bond Organisation. Henry Lowther rounded out the lineup, playing cornet and violin. Thus constituted, Mayall set out to record his epic Bare Wires album, released in June 1968. The album's centerpiece is the "Bare Wires Suite" medley which encompasses the record's first side. With the jazz chops of his band, Mayall lays down an amazing hybrid of blues: one compelling not only musically, but lyrically as well, with his own personal storytelling offering the form something uniquely British. The opening "Bare Wires" ambles over a humble harmonium, moving slowly to the acoustic blues of "Where Did I Belong," featuring violin from Lowther. "I Started Walking" lets Taylor fire his guitar, while the horns on "Open up a New Door" swing jazzily before yielding to Mayall's haunting vocal on "Fire." For "I Know Now," Mayall switches to organ, offering something more soulful and somber before wrapping it up with the straight-up "Look in the Mirror." It's an epic suite of music and mood, completely overshadowing the record's second side. The album was a great success in the UK, reaching No. 3; while in the US it became Mayall's first to chart at No. 59. Yet Mayall broke up the Bluesbreakers shortly thereafter and headed to L.A.'s Laurel Canyon to begin another chapter in his lengthy career. Hiseman, Reeves and Heckstall-Smith went on to form Colosseum.