Beat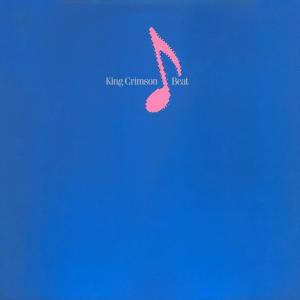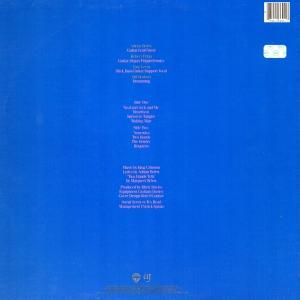 Label:
Warner Bros. Records, Warner Bros. Records
Catalog#:
23692-1, 1-23692
Tracklist
A1
Neal And Jack And Me
4:21
A2
Heartbeat
3:54
A3
Sartori In Tangier
3:35
A4
Waiting Man
4:22
B1
Neurotica
4:47
B2
Two Hands
3:22
Notes:

Margaret Belew - Lyrics By

B3
The Howler
4:10
B4
Requiem
6:30
Credits
Tony Levin - Chapman Stick, Bass Guitar, Backing Vocals [Support Vocal]
Rob O'Connor - Design [Cover]
Bill Bruford - Drums [Drumming]
Adrian Belew - Guitar, Lead Vocals, Lyrics By
Robert Fripp - Guitar, Organ, Electronics [Frippertronics]
Patrick Spinks - Management
King Crimson - Music By, Written-By
Graham Davies - Other [Equipment]
Tex Read - Other [Social Services]
Rhett Davies - Producer
Notes
Catalog number on spine reads 23692-1.
Catalog number on labels reads 1-23692.
©℗ 1982 EG Records Ltd
All titles published by E.G. Music, Inc.-BMI/Editions E.G.-ASCAP
Inner sleeve features lyrics on one side.