Between Heaven And Hell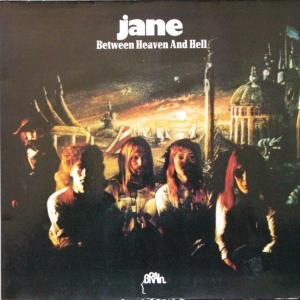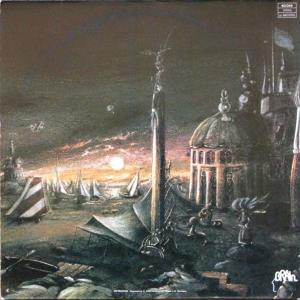 Tracklist
A
Between Heaven And Hell
B1
Twilight
B2
Voice In The Wind
B3
Your Circle
Credits
Peter Peter Team - Artwork By
Peter Peter - Artwork By [Sleeve Design]
Martin Hesse - Bass, Vocals
Peter Panka - Drums, Percussion, Vocals
Achim Schulze - Engineer
Manfred Schunke - Engineer
Klaus Hess - Guitar, Synthesizer [Moog], Vocals
Manfred Wieczorke - Keyboards, Vocals
Peter Peter - Photography [Photo]
Jane - Producer, Composed By
Notes
Recorded and mixed at Delta Acustic Studio West Germany, February 1977.
Pipeorgan recorded at Bartholomäus-Church, Wilster.
P 1977 Metronome Records GmbH
The artwork on the labels differ from release [r876612].
Strawberry Bricks Entry:
The success of Jane's previous album would spark a renaissance for the band, yet not before another change in their ranks. Adding to the core of Peter Panka, Klaus Hess and Martin Hesse, Eloy's Manfred Wieczorke replaced Werner Nadolny on keyboards prior to the tour that rendered their next effort: the double-album Jane Live (later retitled Live At Home), released in early 1977. Massively successful, it earned Jane a gold record in Germany. In addition, the year saw a studio follow-up, Between Heaven And Hell. Another prog rock epic, the album's first side is encompassed by the title track. After a lengthy intro, the band lays into one of their signature grooves, with a similarly classic lyric ("I don't know, I go to heaven, I don't know, I go to hell"), and perfect Pink Floyd-esque vocals. The next section goes a little psychedelic, and then descends into a Gregorian chant! Wieczorke's keys fade back in, and the band then provides a nice exposition for Hess to showcase his talent on guitar. The second side begins with the triptych "Twilight;" the first section rides a doom riff, while the second switches gear to something more metal, before the track closes with a more elegant and stately finale. "Your Circle" is an anomaly, a basic rocker more suited for Ziggy-era Spiders from Mars than anything Jane. Engineered by Manfred Schunke at Delta Acustic in Berlin, the album is another Kunstkopf, or "artificial head," recording. In 1978, the band released Age Of Madness, which saw Wieczorke's keyboards dominate; however it was his last with the band. By 1980, the group had drifted away from their "Jane sound;" and after a series of rather dire albums, the band released their final record on Sky in 1986.