Concerto For Electric Violin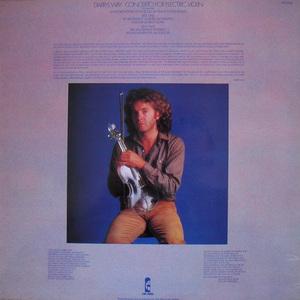 Tracklist
A1
1st Movement: Allegro Moderato
A2
2nd Movement: Slow
Notes:

Cello [In Quartet] - Bruno Schrecker
Ensemble [Quartet] - Allegri String Quartet

B1
3rd Movement: Scherzo
B2
4th Movement: Finale (Gigue)
Notes:

Drums, Percussion - Ian Mosley
Credits
Design - Eckford/Stimpson
Engineer [Mix] - Robin Black
Engineer [Recording] - Andy Llewellyn
Producer, Violin [Solo Electric] - Darryl Way
Synthesizer [Orchestra Synthesized By, Arp Odyssey, Arp Pro-soloist, Arp String Ensemble] - Francis Monkman
Notes
Full title on back of sleeve:
Concerto For Electric Violin
(For Gerlinde)
With Orchestra Synthesised By Francis Monkman
Cello in Quartet at end of Slow Movement, by kind permission of The Allegri String Quartet.
Recorded at Matrix Studios. Mixed at Maison Rouge.
℗ 1978 Island Records Ltd.
Manufactured and distributed by EMI Records Limited.