Concerts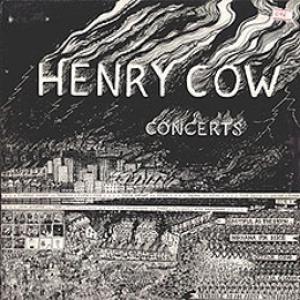 Tracklist
A1
Beautiful As The Moon: Terrible As An Army With Banners
A2
Nirvana For Mice
A3
Ottawa Song
A4
Gloria Gloom
A5
Beautiful As The Moon Reprise
B1
Bad Alchemy
Notes:

Piano - John Greaves
Vocals - Robert Wyatt

B2
Little Red Riding Hood Hits The Road
Notes:

Piano - John Greaves
Vocals - Robert Wyatt

B3
Ruins
Notes:

Piano - Dagmar Krause

C1
Oslo
Notes:

Piano - Chris Cutler
Recorder - Lindsay Cooper
Violin, Xylophone - Fred Frith

D1
Groningen
D2
Udine
Notes:

Piano - Lindsay Cooper

D3
Groningen Again
Credits
Bass, Voice, Celesta - John Greaves
Bassoon, Flute, Oboe - Lindsay Cooper
Drums - Chris Cutler
Guitar, Piano - Fred Frith
Mastered By - David Vorhaus
Mixed By - Bob Conduct
Mixed By - Harold Clark
Mixed By - Jack Balchin
Mixed By - Neil Sandford
Mixed By - Sarah Greaves
Mixed By - Tony Wilson
Organ, Clarinet, Saxophone [Alto] - Tim Hodgkinson
Recorded By - Bob Conduct
Recorded By - Harold Clark
Recorded By - Jack Balchin
Recorded By - Norman Jön
Recorded By - Sandro Pascolo
Recorded By - Tony Wilson
Voice - Dagmar Krause
Written-By - Bill MacCormick
Written-By - Chris Cutler
Written-By - Fred Frith
Written-By - Henry Cow
Written-By - John Greaves
Written-By - Peter Blegvad
Written-By - Robert Wyatt
Written-By - Tim Hodgkinson
Notes
Side A recorded 5th August 1975 at BBC Studios (Peel Session).
Tracks B1 & B2 recorded 21st May 1975 at the New London Theatre.
Tracks B3 & D2 recorded 13th October 1975 in Udine.
Side C recorded 25th July 1975 at the Hovikodden Arts Centre, Oslo.
Tracks D1 & D3 recorded 26th September 1974 at Vera, Groningen.