Defector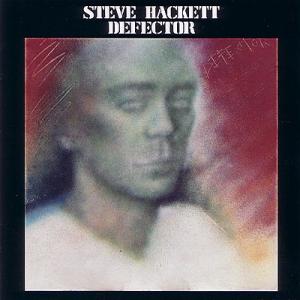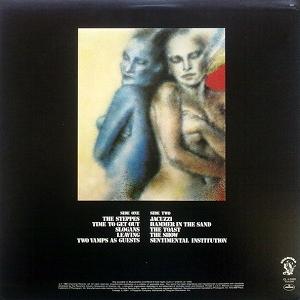 Catalog#:
CL-1-3103, CL-1-3103
Tracklist
A1
The Steppes
6:05
A2
Time To Get Out
4:11
A3
Slogans
3:46
A4
Leaving
3:16
A5
Two Vamps As Guests
1:58
B1
Jacuzzi
4:36
B2
Hammer In The Sand
3:11
B3
The Toast
3:42
B4
The Show
3:40
B5
Sentimental Institution
2:33
Notes:

Written-By - Peter Hicks
Credits
Bass, Vocals - Dik Cadbury
Drums, Percussion - John Shearer
Keyboards - Nick Magnus
Producer - John Acock
Vocals - Pete Hicks
Written-By, Producer, Guitar - Steve Hackett
Strawberry Bricks Entry:
Steve Hackett's next album, Defector, was stylistically similar to his previous album, Spectral Mornings. Again recorded with his band, it's another strong showing from the former Genesis guitarist. The bass pedals are in force for the opening "The Steppes," providing the foundation for another of Hackett's big instrumentals. His guitar soars above the plodding rhythm, setting the stage for the next track, "Time to Get Out." It's a classic up-tempo Hackett song, with Pete Hicks again providing a capable vocal (albeit to some strange lyrics). "Slogans" then dances frantically, with Hackett offering some of his hammer-on guitar technique, before sliding into the gentle "Leaving." It's got that classic Genesis 12-string feel, soaked in rich vocal harmonies, and is achingly beautiful. The second side leaps off with the sprightly instrumental "Jacuzzi," with Dik Cadbury's bass to the fore. "Hammer in the Sand" features Nick Magnus on piano, while "The Toast" again has that quintessential Hackett sound. "The Show," a rousing foot-stomper punctuated by Cadbury's slap bass, closes the record. The album marked a creative peak for Hackett and would prove his most successful, reaching No. 9 in the UK. Accordingly, it's easy to see why his solo albums were so readily accepted: Hackett offered more of that post-Gabriel progressive sound than his former bandmates would achieve, even in Genesis. Hackett recorded three further rock albums in the early 80s, handling the vocals himself. Magnus was retained from his band, while John Acock would continue co-producing. The focus, however, was more on the commercial side; and to that end, they all found success in the UK, with Cured and Highly Strung entering the Top 20. In the mid-80s, Hackett would put his solo career on hold for an attempt at the big time with ex-Asia Steve Howe in GTR.