Drama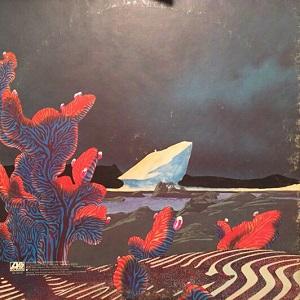 Tracklist
A1
Machine Messiah
10:27
A2
White Car
1:21
A3
Does It Really Happen?
6:34
B1
Into The Lens
8:31
B2
Run Through The Light
4:39
Notes:

Bass - Trevor Horn
Piano - Chris Squire

B3
Tempus Fugit
5:14
Credits
Arranged By, Producer - Yes
Bass, Vocals, Written-By - Chris Squire
Engineer - Hugh Padgham
Guitar, Vocals, Written-By - Steve Howe
Keyboards, Vocoder, Written-By - Geoff Downes
Percussion, Vocals, Written-By - Alan White
Producer [Backing Tracks Produced By] - Eddy Offord
Vocals, Written-By - Trevor Horn
Notes
Recorded at the Town House, London. Lyrics on the inner sleeve.
Strawberry Bricks Entry:
In 1979, manager Brian Lane resuscitated the brand name of Yes by injecting two musicians from a slightly different ilk to the core group of Chris Squire, Steve Howe and Alan White. As The Buggles, Geoff Downes and Trevor Horn had just scored a No. 1 single in the UK and elsewhere with "Video Killed the Radio Star" b/w "Kid Dynamo;" but as a studio-only project, they found themselves ensconced in the same studio space as Yes, languishing over a follow-up. Long-time fans of Yes, they offered them a song, "We Can Fly from Here." Squire was impressed, and offered the two jobs in Yes. Thus constituted, the band even brought back Eddie Offord as an engineer, and Roger Dean for the album cover. "Machine Messiah" breaks open the record with a heavy guitar riff, immediately offering a harder edge than any of Yes' previous two efforts. Horn's voice has a similar tone and range as Jon Anderson's, especially when coupled with Squire's background vocals. Downes is also proficient, armed here with an arsenal of proggy keyboard tricks. But without Rick Wakeman and Howe competing for musical space, Squire's (and ostensibly, Horn's) production is much clearer, with White's drumming a standout; the song's arrangements evolve with greater direction. "Into the Lens" and "White Car" provide a compositional link to The Buggles, while the previously-written tracks "Does It Really Happen?" and "Tempus Fugit" fly along Squire's powerful bass line. Drama was well-received, reaching No. 2 in the UK and No. 18 in the US. But simply put, Yes fans weren't that impressed in concert; and after the album's promotional tour, the band fell apart. Howe and Downes were off to big success in Asia, while Squire and White would record one single, "Run with the Fox" b/w "Return of the Fox." A proposed collaboration with Jimmy Page and Robert Plant of Led Zeppelin (XYZ) was aborted, however, a happy ending for all was just around the corner with Cinema.