Exposed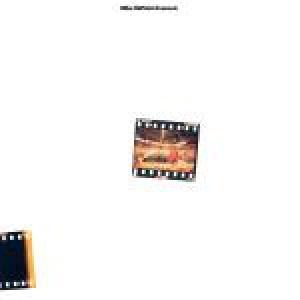 Label:
Virgin, Virgin, Virgin
Catalog#:
300 578-420, 300 576, 300 577
Tracklist
A
Incantations (Parts One And Two)
26:31
B
Incantations (Parts Three And Four)
20:50
C
Tubular Bells (Part One)
28:42
D1
Tubular Bells (Part Two)
12:00
D2
Guilty
5:37
Credits
Arranged By [Strings] – David Bedford
Bass – Pekka Pohjola
Bodhrán – Ringo McDonough
Cello – David Bucknall, Jessica Ford (2), Nigel Warren-Green, Vanessa Park
Choir – Catherine Loewe, Cecily Hazell, Clara Harris, Debra Bronstein, Diana Coulson, Emma Freud, Emma Smith (2), Marigo Acheson, Mary Creed, Mary Elliott, Wendy Lampitt
Double Bass – Joe Kirby, Nick Worters
Drums – Pierre Moerlen
Engineer [Recording, Assistant] – Chris Blake, Ken Capper
Engineer [Recording] – Alan Perkins, Greg Shriver, Kurt Munkacsi
Flute – Chris Nicholls*, Sebastian Bell
Guitar – Mike Oldfield, Nico Ramsden, Phil Beer
Keyboards – Pete Lemer*, Tim Cross
Percussion – Benoit Moerlen, David Bedford, Mike Frye, Pierre Moerlen
Producer – Mike Oldfield, Philip R. Newell*
Trumpet – Colin Moore, Ralph Izen, Ray Gay, Simo Salminen
Viola – Danny Daggers, Don McVay*, Liz Butler, Melinda Daggers, Pauline Mack, Ross Cohen
Violin – Ben Cruft, Liz Edwards*, Jane Price, Jonathan Kahan, Nicola Hurton, Dick Studt*
Vocals – Maddy Prior, Phil Beer
Notes
Gatefold cover
Recorded live in Spain, Germany, Belgium, Holland Denmark and England during March and April 1979.
Cover & spine has the catalog number as 300 578-420, A/B have 300 576, C/D have 300 577.
LC 3098. GEMA STEMRA BIEM Ariola Eurodisc GmbH, München.
Printed in Western Germany by Mohndruck Graphische Betriebe GmbH, Gütersloh.