Familjesprickor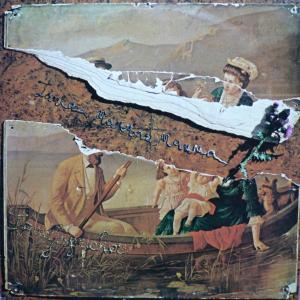 Artist:
Zamla Mammaz Manna
Tracklist
A1
Fem Holmgångar (Five Single Combats)
6:00
A2
Ventilationskalkyl (Ventilation Calculation)
5:10
A3
Smedjan (The Forge)
5:15
A4
Trälen (The Thrall)
5:10
B1
Den Flämtande Novellen (The Panting Short Story)
4:05
B2
Pappa Med Vetorätt (Pappa With Right Of Veto)
4:30
Notes:

Drums, Marimba - Hasse Bruniusson

B3
Drängen (The Farmhand)
7:45
B4
Kärna I Kort Och Lång Rockad (Kernel In Short And Long Castling)
5:50
Credits
Bass - Lars Krantz
Cover - Eino Haapala
Cover, Photography By [Front] - Lars Hollmer
Drums, Percussion, Photography By [Back] - Vilgot Hansson
Guitar - Eino Haapala
Keyboards, Accordion - Lars Hollmer
Mixed By - Anders Lind
Mixed By - Zamla Mammaz Manna
Music By, Lyrics By - Zamla Mammaz Manna
Vocals - Eino Haapala
Vocals - Lars Hollmer
Vocals - Lars Krantz
Notes
Recorded March to June 1980 in the Cocky Chickenhouse, Uppsala. Track A4 recorded live in Strassbourg and Charleville, France. Track B2 recorded live in Sülfeld, Germany. Mixed Juli 1980 at Silence Studios, Värmland, Sweden.