Flash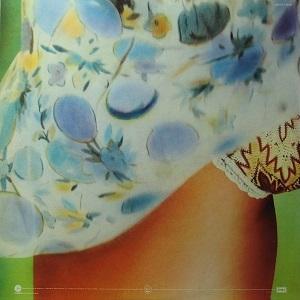 Tracklist
A1
Small Beginnings
9:23
A2
Morning Haze
4:32
Notes:

Acoustic Guitar - Ray Bennett
Lead Vocals - Ray Bennett

A3
Children Of The Universe
8:55
B1
Dreams Of Heaven
12:57
B2
The Time It Takes
5:48
Credits
Arranged By - Flash (25)
Bass, Backing Vocals - Ray Bennett
Drums, Percussion - Mike Hough
Engineer - Martin Birch
Guitar, Acoustic Guitar, Synthesizer, Backing Vocals - Peter Banks
Organ, Piano, Synthesizer - Tony Kaye
Producer - Derek Lawrence
Vocals, Percussion - Colin Carter
Notes
Recorded at De Lane Lea Studios, Wembley, between 11/8/1971 and 11/21/1971.
Strawberry Bricks Entry:
Ex-Yes guitarist Peter Banks was enlisted for a (very) short stint in Blodwyn Pig before forming Flash. True to their name, Flash appeared quickly, released three albums for Capitol Records and vanished. Banks recruited vocalist Colin Carter, bassist Ray Bennett and drummer Mike Hough, with ex-Yes keyboardist Tony Kaye filling in on their debut. The album offers exactly what you'd expect: middleweight prog rock reminiscent of the first two Yes albums; just check out "Children of the Universe." Still, Banks is a gifted guitarist and "Dreams of Heaven" showcases his considerable talent. Carter too is an original enough vocalist, though the vocal harmonies on the album are overplayed; the acoustic "Morning Haze" features Bennett on vocals. Their debut record, as well as the edited single "Small Beginnings" b/w "Morning Haze," had some chart action in the US, both reaching the Top 30. Kaye then joined Badger, with ex-Warriors bassist David Foster. Banks recorded two more albums with Flash. In The Can appeared later the same year, while Out Of Our Hands was released in late 1973. They offered neither more nor less than their debut; in fact, they may be just as well known for their "flashy" gatefold jackets from Hipgnosis. So, despite a more than capable band, Flash's songwriting would prove to be their Achilles' heel. In September 1973, Banks released his solo album, Two Sides Of Peter Banks. Largely instrumental, the album features somewhat of a prog rock who's who (with members of Genesis, Focus and Flash); but in reality, it was mostly a duet with ace guitarist Jan Akkerman of Focus. Their dueling guitar work on "Knights" and "Battles" are the standouts, in addition to the spontaneous jam "Stop That!" Flash broke up in early 1974, with Banks relocating to the US to secure a deal for his next group, the sub-par Empire.