Force Majeure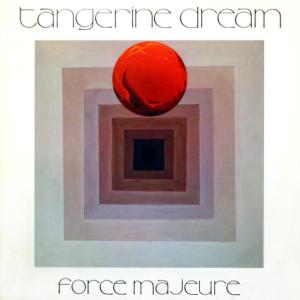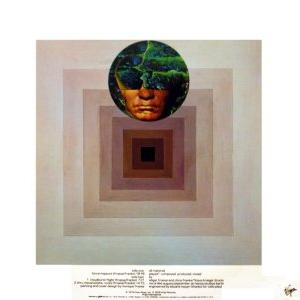 Label:
Virgin International
Tracklist
A
Force Majeure
18:18
B1
Cloudburst Flight
7:21
B2
Thru Metamorphic Rocks
14:15
Credits
Design [Painting & Cover Design] - Monique Froese
Drums - Klaus Krüger
Engineer - Eduard Meyer
Performer [Played By], Composed By, Producer, Mixed By - Christopher Franke
Performer [Played By], Composed By, Producer, Mixed By - Edgar Froese
Notes
Recorded August/September at Hansa Studios Berlin.
Strawberry Bricks Entry:
Even if Edgar Froese and Chris Franke weren't particularly happy with the previous year's Cyclone, they remained committed to finding a new direction for Tangerine Dream. While Steve Jolliffe was unceremoniously dumped, Klaus Krieger remained on drums, albeit as a guest musician. Force Majeure again contains three tracks—opening with the title track, which encompasses all of side one. "Force Majeure" is cinematic in nature, with each section promoting a different mood or color. The opening section rises quite gracefully into the next, offering one of the most straightforward pieces of rock music that the band would ever play: Drums, piano and guitar dominate. A sequencer rolls in to save the day, and the track remains predominately electronic to the end, including the overly hokey finale. "Cloudburst Flight" offers more of the prog rock of the band's previous album, although without vocals. Again, it's a relatively linear journey. The final track, "Thru Metamorphic Rock," is the real sleeper; the first half is unspectacular, but then all hell breaks loose as the sequencers descend into the brooding landscape of the band's signature works. Relish it, as Tangerine Dream would never return (well, almost). The album did well in the UK, cresting at No. 26—their best showing in many years—and would become a favorite among Tangerine Dream fans, topping numerous polls. Froese and Franke would not tour in support of the album; instead they would search for a new member to reinvigorate the band, and return it to a trio format. The prolific Froese also spent the summer doing further research and development, with his fifth solo album, the excellent Stuntman.