Fotheringay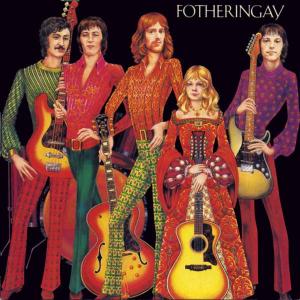 Label:
A&M Records, A&M Records, A&M Records
Catalog#:
SP4269, SP 4269, SP-4269
Tracklist
A1
Nothing More
4:34
A2
The Sea
5:28
A3
The Ballad Of Ned Kelly
3:31
A4
Winter Winds
2:10
A5
Peace In The End
4:02
B1
The Way I Feel
4:44
B2
The Pond And The Stream
3:16
B3
Too Much Of Nothing
3:51
B4
Banks Of The Nile
8:04
Credits
Bass Guitar, Backing Vocals - Pat Donaldson
Drums, Backing Vocals - Gerry Conway
Guitar [Lead], Backing Vocals - Jerry Donahue
Producer - Joe Boyd
Vocals, Guitar - Trevor Lucas
Vocals, Piano, Guitar - Sandy Denny
Notes
cat# on:
Front of sleeve: SP4269
Back of sleeve: SP 4269
On labels: SP-4269
Strawberry Bricks Entry:
Sandy Denny's reasons for departing Fairport Convention included an outlet for her songwriting, but a reluctance to tour and be away her partner Trevor Lucas were also key. To wit, she formed Fotheringay with Lucas-named after the Fairport song of the same name. He called on former Eclection bandmate and drummer Gerry Conway; former Dantalian's Chariot bassist Pat Donaldson came from a recommendation by initial guitarist Albert Lee (who was recommended by Richard Thompson!); Lee didn't work out, and American Jerry Donahue completed the band. Produced by Joe Boyd, their self-titled debut album saw release in June, reaching No. 18 in the UK charts. Denny's songs make up five of the album's nine tracks: The piano-led "Nothing More" opens, though the acoustic and gentler "The Sea" and "Winter Winds" seem more in her style. Lucas provides the lead vocal to the "The Ballad Of Ned Kelly" but when he teams with Denny's voice-as on the classic "The Way I Feel" or joint composition "Peace In The End"-they are a potent duo. "The Pond And The Stream" offers another of Denny's beautiful vocals, but the album's final track, the trad arr of "Banks Of The Nile," is the album's capstone: propelled by gentle guitars, Denny's offers her most stunning vocal performance on record. The readers of Melody Maker agreed and voted Denny Best British Female Singer. Yet indifferent to touring (though one of the precious few videos of Denny live is from a Beat Club appearance in November 1971), the band did little to support the album and a misunderstanding with Boyd led to Denny's premature halt to the band, with a second album left in the vaults. She then set off to record her debut solo album with Lucas (and most of Fotheringay), The North Star Grassman, in 1971. By mid decade, however, Donahue, Lucas and even Denny would find themselves in the ranks Fairport Convention. Conway would eventually too, but through a path that included many years with Cat Stevens and Jethro Tull. Though she released a few more albums, her career never took off; Denny sadly passed away following a fall in April 1978 at age 31.