Going For The One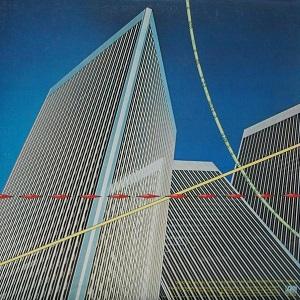 Tracklist
A1
Going For The One
5:30
A2
Turn Of The Century
7:58
Notes:

Written-By - Alan White

A3
Parallels
5:52
Notes:

Written-By - Chris Squire

B1
Wonderous Stories
3:45
Notes:

Performer [Vachalia] - Steve Howe
Synthesizer [Polymoog] - Rick Wakeman

B2
Awaken
15:38
Notes:

Arranged By [Choral Arrangement] - Rick Wakeman
Chorus - Richard Williams Singers
Harp - Jon Anderson
Credits
Arranged By, Producer - Yes
Bass, Vocals - Chris Squire
Design [Graphics] - George Hardie
Design [Sleeve Design], Photography - Hipgnosis
Design [Yes Logo] - Roger Dean
Drums - Alan White
Engineer [Assistant] - David Richards
Engineer [Recording] - John Timperley
Executive Producer - Brian Lane
Guitar - Steve Howe
Keyboards, Piano - Rick Wakeman
Mastered By [Disc Cutting] - Paul van der Jonckheyd
Mastered By [Disc Cutting] - Sean Davis
Organ [Church] - Rick Wakeman
Percussion - Alan White
Percussion [Tuned] - Alan White
Photography [Inner Spread] - Alex Grob
Photography [Inner Spread] - Jaques Straessle
Steel Guitar [Pedal] - Steve Howe
Vocals - Jon Anderson
Vocals - Steve Howe
Written-By - Jon Anderson
Written-By - Steve Howe
Notes
Recorded at Mountain Studios, Montreux, Switzerland.
Track B2 recorded at Eglise des Planches, Motreux, Switzerland.
Church Organ recorded at St. Martin's Church, Vevey, Switzerland.
Packaged in a double gatefold sleeve.
Strawberry Bricks Entry:
Having spent the previous two years getting solo albums out of their system, the individual members of Yes were now pressed with the task of being Yes again. First up was a move to Switzerland (for tax reasons) to record; and second, oddly enough, was to dump their Swiss keyboardist in favor of an old friend. Rick Wakeman had enjoyed a relatively successful solo career over the last three years, but was up to the call, bypassing a possible group with Bill Bruford and John Wetton. Absent from the album though were two other friends: Eddie Offord and Roger Dean. Yes self-produced the album, while the cover sported...skyscrapers and a naked man's butt (courtesy of Hipgnosis). But as Steve Howe's slide guitar blasts open the record on "Going for the One," the changes are more than just superficial. Anderson, in an act of minor literary justice, even pokes fun at his "cosmic mind." Yes is still larger than life, but one thing is for sure: They emerged from their sabbatical invigorated and up to task. "Turn of the Century" offers a Pygmalion story, again featuring the versatile Howe on acoustic and electric guitars. Chris Squire's "Parallels" is one of the strongest tracks here, Wakeman's church organ notwithstanding. Still, it remains an underrated track in the Yes canon. Jon Anderson's "Wonderous Stories" (sic) b/w "Parallels" was the easy (and throwaway) single; however, the bulk of the second side is taken up by the massive "Awaken." Yes may have learned a lesson or two from their previous releases, but Going For The One still wouldn't have been a Yes album without a "big" piece of music. All the wiser though, "Awaken" clocks in at a mere 15 minutes; but it feels like a much longer voyage. Yes still manage to push all the right buttons: flashy keyboard intro, ripping guitar solo, ethereal middle section, quasi-spiritual concept and big symphonic refrain. Although the "new wave" was in full swing at the time of the album's release, their fans maintained an appetite for Yes. The album rose to No. 1 on the UK charts, and scored a No. 8 spot in the US, where the band toured with Donovan in support of the record.