Gracious!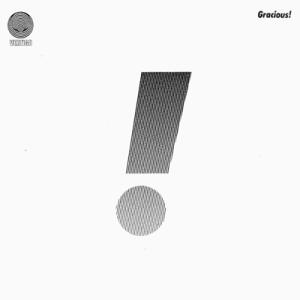 Tracklist
A1
Introduction
5:52
A2
Heaven
8:10
A3
Hell
8:30
B1
Fugue In D-Minor
5:03
B2
The Dream
17:00
Credits
Gracious - Arranged By, Producer
Tim Wheatley - Bass
Robert Lipson - Drums
Roger Wake - Engineer
Alan Cowderoy - Guitar, Vocals
Hugh Murphy - Producer
Martin Kitcat - Written-By, Mellotron, Piano, Electric Piano, Harpsichord, Vocals
Paul Davis (11) - Written-By, Vocals, Twelve-string Guitar, Timpani
Notes
Recorded at Philips, Spring 1970
Liner Notes..Gracious! Paul Davis, Martin Kitcat, Tim Wheatley, Alan Cowderoy and Robert Lipson.
They're English. They're musicians. They're Gracious!
Strawberry Bricks Entry:
Hailing from Esher, Surrey, singer/drummer Paul "Sandy" Davis and guitarist Alan Cowderoy were in a blues-inspired combo called The Disciples. They eventually teamed up with drummer Robert Lipson and keyboardist Martin Kitcat, and were chosen to support The Who's national UK tour in 1968. Sessions with Norrie Paramor and Tim Rice yielded only a single for Polydor, but a gig supporting King Crimson in 1969 turned them full-on progressive as Gracious!. During a 1969 German tour, Tim Wheatley replaced Mike Laird on bass, and the band then landed a deal with Vertigo Records. Their debut album Gracious! was recorded in 1970 and featured a stark white cover with just an exclamation point. "Introduction" opens: under a chomping harpsichord, the band offer a curious mix of blues, pop and progressive rock. Davis's voice is first rate, reminiscent of Paul McCartney, and his lyrics have a religious bent. "Heaven" brings on the Mellotron, but unfortunately some terrible lyrics: "Do you have a clean mind?" The following "Hell" provides juxtaposition. It's darker and heavier, with phased cymbals crashing away; Kitcat's keyboard skills feature prominently. "Fugue in D Minor" is just that-a classical fugue-but the ensuing "The Dream" is an epic suite. After a slow introduction, Cowderoy lights up his electric guitar for a bluesy little vamp, before trading off with Kitcat's electric piano. It's improvised, but not without structure. Davis then goes all psychedelic, offering an Arthur Brown-type rant, before the Mellotron kicks in; the band's all fireworks, their blues influence never far away. Although the album saw release in the US on Capitol Records, success just wasn't in the cards for the band. A second album, This Is, was recorded in 1971, but the band was dropped by Vertigo; and by the time it saw release on Phillips budget label, Gracious! had already broken up. The album features another of their epic compositions, "Supernova."