Happy The Man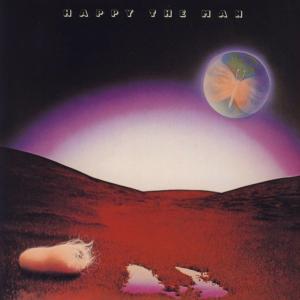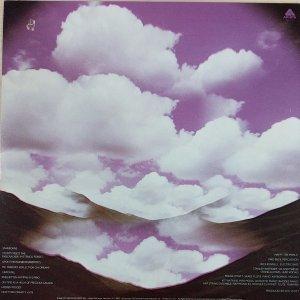 Tracklist
A1
Starborne
4:22
Notes:

Written-By - Kit Watkins

A2
Stumpy Meets The Firecracker In Stencil Forest
4:16
Notes:

Written-By - Stanley Whitaker

A3
Upon The Rainbow (Befrost)
4:42
Notes:

Written-By - Frank Wyatt
Written-By - Kit Watkins

A4
Mr. Mirror's Reflection On Dreams
8:54
Notes:

Written-By - Kit Watkins

A5
Carousel
4:06
Notes:

Written-By - Frank Wyatt

B1
Knee Bitten Nymphs In Limbo
5:22
Notes:

Written-By - Stanley Whitaker

B2
On Time As A Helix Of Precious Laughs
5:22
Notes:

Written-By - Frank Wyatt

B3
Hidden Moods
3:41
Notes:

Written-By - Kit Watkins

B4
New York Dream's Suite
8:32
Notes:

Written-By - Frank Wyatt
Credits
Acoustic Guitar, Vocals - Stanley Whitaker
Electric Bass - Rick Kennell
Keyboards, Clavinet, Flute, Marimba, Electric Piano, Organ [Hammond B3] - Kit Watkins
Percussion - Mike Beck
Producer - Ken Scott
Saxophone, Flute, Piano, Keyboards, Vocals - Frank Wyatt
Notes
Printed innersleeve with bandphoto and lyrics.
Strawberry Bricks Entry:
Originating from Virginia, Happy the Man was one of America's premier progressive rock bands. Guitarist Stanley Whitaker and drummer Mike Beck founded the band, eventually adding keyboardist Kit Watkins, instrumentalist Frank Wyatt and bassist Rick Kennell. Moving to Washington D.C., the outfit attracted the interest of Peter Gabriel, who at the time was searching for a backing band. HTM, however, were committed to their music and settled for a contract with Arista Records instead. Their debut album was produced by Ken Scott and reveals highly complex music, rich in layers and superbly crafted. The cleverly-titled "Stumpy Meets the Firecracker in Stencil Forest" and "Knee Bitten Nymphs in Limbo" are lively numbers, with everyone getting into the fusiony fray. "Upon the Rainbow (Befrost)" and "On Time as a Helix of Precious Laughs" are the only vocal tracks. The darker melody of "Carousel" spirals to great effect, while the closing track "New York Dream's Suite" is suitably cinematic. As early as 1974, HTM had a string of singers in its ranks, including Dan Owen (who would later turn up with Anthony Phillips). However, the complexity of their music made the combination improbable; and they decided, for the most part, to continue as an instrumental band. Their second album, Crafty Hands, also produced by Scott, saw release in 1978. Unfortunately, Arista then dropped the band due to poor record sales. A final set of demos was recorded in 1979 with Frenchman Coco Roussel on drums, but that album would not see release until 1983. After a short stint with Camel, Watkins would embark on a solo career during the 80s with a series of instrumental albums that edged on new age music.