i Spider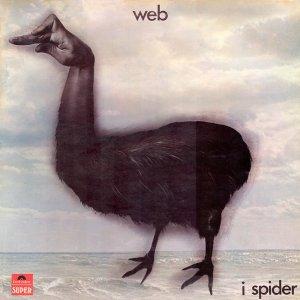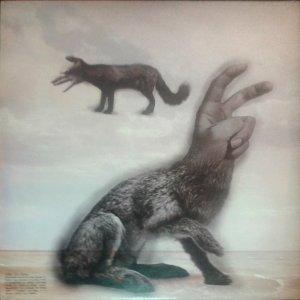 Tracklist
A1
Concerto For Bedsprings Including I Can't Sleep / Sack Song / Peaceful Sleep / You Can Keep The Good Life / Loner
10:10
A2
I Spider
8:31
B1
Love You
5:21
B2
Ymphasomniac
6:43
B3
Always I Wait
8:10
Credits
Bass Guitar, Cabasa [Cabassa] – John Eaton (5)
Drums, Bongos, Percussion [Woodblock, Jawbone] – Kenny Beveridge
Drums, Vibraphone, Timpani [Tympani], Congas, Guiro – Lennie Wright
Electric Guitar, Acoustic Guitar – Tony Edwards (7)
Engineer – Mike Thompson (4), Robin Thompson
Organ, Piano, Harpsichord, Mellotron, Vocals – Dave Lawson
Photography By – Robin Clifford (2)
Producer – Lennie Wright, Web*
Soprano Saxophone, Tenor Saxophone, Flute [Concert, Alto], Tambourine – Tom Harris
Written-By – Lawson*
Notes
A GEM Production.
Recorded at Wessex Sound Studios, London.
Manufactured by Polydor Records Ltd., London.
Printed and made by the E.J. Day Group, London and Bedford.
Strawberry Bricks Entry:
Web released two albums of late-60s pop for Deram, both produced by Mike Vernon. When their American singer John Watson left to go solo, Dave Lawson, previously in a lineup of Episode Six, joined as keyboard player, singer and main composer. He brought a huge stylistic shift for the band, leaving behind northern soul for something far more jazzy and progressive. Lawson had finished a five-year stint with the Royal Air Force; but prior to that, had studied under British jazz pioneer Stan Tracey. Web was rounded out by two percussionists, Lennie Wright and Kenny Beveridge, as well as Tony Edwards on guitar, John Eaton on bass and Tom Harris on horns. I Spider blasts opens with "Concerto for Bedsprings." Powerful one moment, light and jazzy the next, it's an original mix of progressive music-recalling the fury of VdGG or Colosseum-and foreshadows Lawson's future work. The title track creeps up over a swirling organ, building slowly to great effect. Guitarist Edwards has his moments on "Love You," while the percussion and keyboards are upfront on the instrumental "Ymphasomniac." "Always I Wait" highlights Lawson's vocal meter as his musical signature; he wields it like an instrument. At the same time, the combination of vibes and horns are unique and rare for the era. After Polydor Records released the album, Web were off touring the breadth of England, and even performed dates in Scandinavia. But success was elusive, and the band folded abruptly, only to reappear as Samurai a few months later.