Magick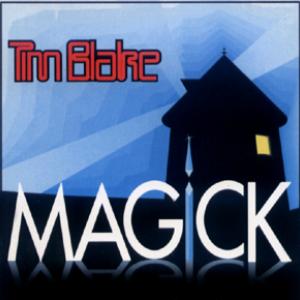 Tracklist
1
A Magick Circle
7:03
2
Tonight
6:37
3
The Strange Secret Of Ohm-Gliding
12:16
4
A Return To Clouds
6:01
5
Waiting For Nati
8:34
6
A Dream
3:07
7
More Magick
7:38
8
With You
4:49
Credits
Artwork By [Cover Art] - Michael Howard
Artwork By [Design, Layout] - Wavelite
Producer, Recorded By, Music By, Lyrics By - Tim Blake
Notes
Cover is Tim Blake photo
Voiceprint P.O. Box 32827 Kansas City, MO 64111 USA
Voiceprint P.O.Box 5 County Durham DH9 7HR UK
CD manufactured in the USA.
Recorded Live at the "Moulin a Vent de Coet-Bihan", France.
All Words and Music TIM BLAKE / PRS.MCPS. P & C TIM BLAKE 191.
Management : Timmaro,721 E. Armour Blvd., Kansas City, MO 64109 USA.