McDonald And Giles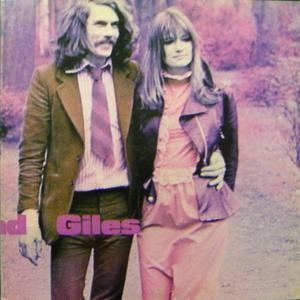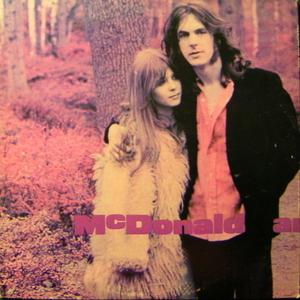 Tracklist
A1
Suite In C (incl. Turnham Green, Here I Am And Others)
11:21
Notes:

Words By, Music By - Ian McDonald

A2
Flight Of The Ibis
3:18
Notes:

Music By - Ian McDonald
Words By - B. P. Fallon

A3
Is She Waiting?
2:40
Notes:

Words By, Music By - Ian McDonald

A4
Tomorrow's People - The Children Of Today
7:00
Notes:

Words By, Music By - Michael Giles

B1
Birdman
21:45
Notes:

Music By - Ian McDonald
Words By, Concept By [Original Idea] - Peter Sinfield

B1a
The Inventor's Dream (O.U.A.T)
B1b
The Workshop
B1c
Wishbone Ascention
B1d
Birdman Flies!
B1e
Wings In The Sunset
B1f
Birdman - The Reflection
Credits
Arranged By [Strings, Brass], Conductor - Mike Gray
Artwork By [Cover Painting] - Charlotte Bates
Bass Guitar - Peter Giles
Drums, Percussion [Assorted], Vocals - Michael Giles
Engineer - Brian Humphries
Engineer [Assistant] - Richard Digby Smith
Guitar, Piano, Organ, Saxophone, Flute, Clarinet, Zither, Vocals - Ian McDonald
Organ - Steve Winwood
Photography - Richard DiLello
Piano [Solo] - Steve Winwood
Producer, Arranged By - Ian McDonald
Producer, Arranged By - Michael Giles
Trombone - Michael Blakesley
Notes
Recorded at Island Studios during May, June and July 1970.
Strawberry Bricks Entry:
Sometime during King Crimson's first American tour in late 1969, multi-instrumentalist Ian McDonald and drummer Michael Giles decided to part ways with their cohorts (they hated touring). Returning to England, they recorded this eponymous album, enlisting the help of Peter Giles on bass. Steve Winwood, who happened to be in the same studio recording his Mad Shadows project, also graces one track, "Turnham Green." As much as Robert Fripp would become synonymous with King Crimson, it's evident from these recordings that both McDonald and Giles were also important variables in the initial equation of the band. The opening track, "Suite in C," confirms that the Giles brothers made one powerful rhythm section; and although Michael's songwriting is limited to the wonderful "Tomorrow's People - The Children Of Today," it's the best track on the album. The "Flight of The Ibis" contains the original music to "Cadence and Cascade," an early Crim number, as the album also represents the differences between the duo and King Crimson proper. Lyrically, McDonald is more narrative than poetic, and his arrangements remain light, if not lighthearted. In particular, check out the lush arrangement of the second side's "Birdman," co-written with Pete Sinfield; it's a wild and varied affair, with the writing (for the most part) dating to 1968. The album offers a slightly psychedelic posture, but one replete with musical invention, and remains a minor classic from the era; however, it would be the only record from the duo. McDonald, who served five years in the 60s as a bandsman in the British Army, went into production, yet ended up in the hugely successful band Foreigner. Giles would switch exclusively to sessions, working with Jackson Heights, John G. Perry, Anthony Phillips and many others.