Moroccan Roll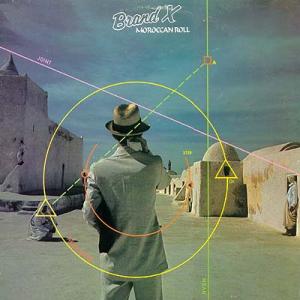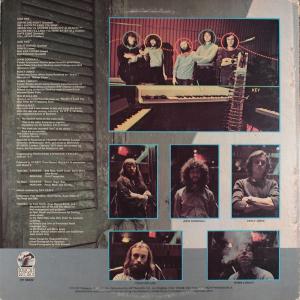 Tracklist
A1
Sun In The Night
4:25
A2
Why Should I Lend You Mine (When You've Broken Yours Off Already)
11:16
A3
Into Maybe I'll Lend You Mine After All
2:10
A4
Hate Zone
4:41
A5
Collapsar
1:33
B1
Disco Suicide
7:55
B2
Orbits
1:38
B3
Malaga Virgen
8:28
B4
Macrocosm
7:24
Credits
Bass, Percussion – Percy Jones
Design [Sleeve] – Hardie*
Design [Sleeve], Photography By [Cover] – Hipgnosis (2)
Engineer – Perdurabo Stephen W. Tayler*
Mastered By – Ray Staff
Percussion – Morris Pert
Photography By [Group] – Rob Brimson
Producer – Dennis (Face-Blaster) Mackay*
Vocals, Drums, Piano – Phil Collins
Vocals, Guitar, Percussion – John Goodsall
Vocals, Keyboards – Robin Lumley
Notes
Formerly released as Passport PP 98022
Recorded in Panavision at Trident Studios, London December 1976/January 1977, and mixed at Morgan Studios, London, February 1977 where the curtains are drawn, but the rest of the furniture is real.
The Sanskrit lyrics on A1 mean:
"Sun in the night, Everyone is together,
Ascending into the heavens, Life is forever."
A2 was recorded "live" in the studio - there are no overdubs.
Strawberry Bricks Entry:
Brand X began around the trio of guitarist John Goodsall, keyboardist Robin Lumley and bassist Percy Jones. Of course, having Phil Collins in the drummer's seat didn't hurt their prospects, either; but Brand X was truly a collective, and Collins was, lest we forget, once just a drummer. They first teamed up during sessions for The Eddie Howell Gramophone Record in 1975, and then again on Lumely's album with Jack Lancaster (of Blodwyn Pig fame), Peter & The Wolf. Though earlier recordings exist, the first Brand X album proper was released in 1976. Unorthodox Behaviour was a rather predictable set of fusion: slightly funky, superbly executed and, for the most part, forgetful. Their follow-up, Moroccan Roll, however, is another matter. Of course, the caliber of Brand X was never in question, nor was the production of Dennis MacKay. Here, the compositions make great use of these potentials, following little formula but their own. Percussionist extraordinaire Morris Pert had joined their ranks, adding his unique talent to the band's vibrant sound. The opening track "Sun in the Night" features Collins making a rare vocal appearance (for Brand X anyway), and in Sanskrit nonetheless. His "Why Should I Lend You Mine..." makes great use of space; the interplay never gets too congested. Goodsall is a blistering guitarist; his "Hate Zone" is funky, while his "Macrocosm" traverses the ethereal. Lumley's "Disco Suicide" offers a more conventional melody, to which the band coalesces; Jones offers his manic bass work throughout, with a more typical fusion on "Malaga Virgen." The album, released by Charisma in the UK and Passport in the US, reached No. 37 on the UK charts. The band toured the US and Canada with rotating drummers (most notably Kenwood Dennard), as Collins divided his time between Genesis and Brand X as best he could. Like an ever-revolving door, Brand X, in one lineup or another (and sometimes two), continued, and released a few more albums—all of similar quality and interest—over the ensuing years. Shortly after the turn of the decade, however, the band finally collapsed. Their final two albums were compilations of previous recordings and outtakes —though Monty Python's Michael Palin would contribute liner notes for 1980's Do They Hurt?