Olias Of Sunhillow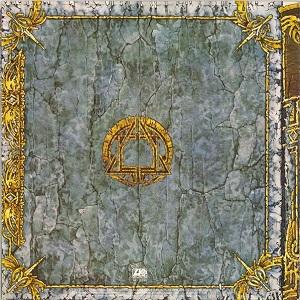 Tracklist
A1
Ocean Song
3:12
A2
Meeting (Garden Of Geda)
3:28
A3
Sound Out The Galleon
A4
Dance Of Ranyart
4:14
A5
Olias (To Build The Moorglade)
A6
Qoquaq Ën Transic
7:03
A7
Naon
A8
Transic Tö
A9
Flight Of The Moorglade
3:22
B1
Solid Space
5:16
B2
Moon Ra
12:48
B3
Chords
B4
Song Of Search
B5
To The Runner
4:26
Credits
Art Direction – Hipgnosis (2)
Artwork [Portrait Colouring] – Richard Manning (3)
Artwork [Portrait] – Jeff Cummings (2)
Coordinator [Co-ordination], Technician [Equipment, Goodies] – John Martin (4)
Electronics – Brian "It's Going Now" Gaylor*
Illustration [Illustrated By], Design [Designed By] – Dave Roe (2)
Mastered By – Brian East
Performer, Written-by, Words By, Music By, Other [Story] – Jon Anderson
Technician [Sound Advice], Engineer [Recording Engineer] – Mike Dunne
Notes
Recorded at Seer Green.
Strawberry Bricks Entry:
Seems not everyone had their fill with Tales From Topographic Oceans; built around a story inspired by Roger Dean's wooden space ship on Yes' Fragile album cover, Jon Anderson's Olias Of Sunhillow is once again chock full of sci-fantasy and mysticism. The story, influenced by Vera Stanley Alder and J.R.R. Tolkien, concerned the migration of four tribes to a new planet. Dean however wasn't present for the art (he was always closest to Steve Howe), so the record jacket sports lavish illustrations from David Fairbrother-Roe (whose art also adorned albums by Popol Ace and Nazareth). Anderson wrote and recorded the entire record himself, which was something of a "coming of age" for the self-proclaimed non-musician. Dipping mostly across the strings of harp and acoustic guitars, there's also a fair amount of electronics heard throughout the album, obviously the influence of his budding collaboration with Greek synthesist Vangelis (or perhaps his unconfirmed playing)-just check out the opening moments of "Ocean Song." Of course, Anderson's distinct voice is always front and center. He pens a good melody and the album's dozen songs are no exception: "Sound Out The Galleons," "Flight of the Moorglade Mover" and "To The Runner" rank up there with the best of Yes' tunes, and the album flows continuously, from start to finish. Maybe it's Mike Dunne in the engineer's chair of Anderson's Mobile Mobile studio we have to thank, but the cohesion is genuine and effective. The album was the most successful of Yes' solo efforts, reaching No. 8 in the UK charts and breaking into the US Top 50. Yes reunited for the US "solo albums tour" in the summer of 1976, and then the band regrouped in Montreux in October.