Parachute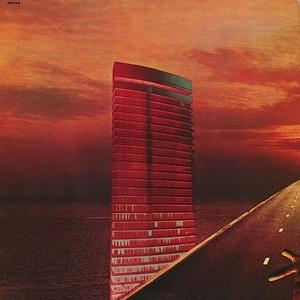 Label:
Rare Earth, Rare Earth
Tracklist
A1.1
The Good Mr. Square
4:29
A1.2
She Was Tall She Was High
-
A2
In The Square
1:54
A3
The Letter / Rain
4:07
A4
Miss Fay Regrets
3:24
A5
Cries From The Midnight Circus
6:25
B1
Grass
4:18
B2
Sickle Clowns
6:32
B3
She's A Lover
3:28
B4
What's The Use
1:42
B5
Parachute
3:48
Credits
Design - Hipgnosis
Engineer - Nick Webb, Tony Clark
Photography - Hipgnosis
Producer - Norman Smith
Written-By – N. Smith* (tracks: B5), May*, Waller* (tracks: A1 to B4)
Notes
Motown Record Corp. Detroit. (P) 1970
An E.M.I. Records Recording
Cat# on Label: R 515
Strawberry Bricks Entry:
The Pretty Things donned their alter-ego Electric Banana to fill their coffers; they recorded three half-albums of very good psychedelia for library music producers DeWolfe Publishing between 1967 and 1969, while also appearing in the low-budget film with Norman Wisdom, What's Good for the Goose. The band even teamed up with a wealthy Frenchman, Philippe DeBarge, who commissioned them to record an album that featured himself on vocals! In Fall 1969, The Pretty Things headed back into EMI studios with producer Norman Smith. Skip Alan was back behind the drum kit; however, founding member Dick Taylor had departed and was replaced by guitarist Victor Unitt from the Edgar Broughton Band. The result is the dark psychedelia of Parachute. The album is split: one side reflecting city life and the other illustrating escape to the country, however, it flows together seamlessly, via Smith's masterful Abbey Road production and the band's infectious melodicism and vocal harmonies. "Miss Fay Regrets" and "Cries from the Midnight Circus" present a harder and heavier edge, while the second side's "Grass" is haunting, even without the Mellotron. It's another masterpiece from the band, in particular the epic suite of songs on the second side; and a testament to the Phil May and Wally Waller songwriting team. Although critically acclaimed upon release (there was talk of it being Rolling Stone's "Album of the Year"), the album spent only a few weeks on the UK charts, reaching No. 43, and saw belated release in the US on the Rare Earth label. Pete Tolson replaced Unitt shortly thereafter, yet touring and a phenomenal single ("October 26th" b/w "Cold Stone") didn't change the band's fortunes, and they briefly fell apart. The Pretty Things regrouped to record several albums in the 70s, with Led Zeppelin manager Peter Grant and the Swan Song label. Yet commercial success continued to elude them, and by the early 80s the Pretties were no more.