Peter Gabriel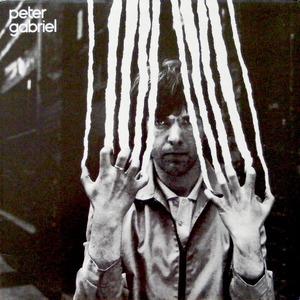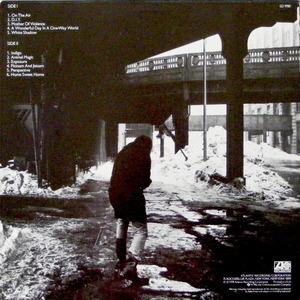 Tracklist
A1
On The Air
5:30
A2
D.I.Y.
2:37
A3
Mother Of Violence
3:10
A4
A Wonderful Day In A One-Way World
3:33
A5
White Shadow
5:14
B1
Indigo
3:30
B2
Animal Magic
3:26
B3
Exposure
4:12
B4
Flotsam And Jetsam
2:17
B5
Perspective
3:23
B6
Home Sweet Home
4:37
Credits
Robert Fripp - Acoustic Guitar
Sid McGinnis - Acoustic Guitar
Tony Levin - Arranged By [Recorder]
Jerry Marotta - Backing Vocals
Peter Gabriel - Backing Vocals
Sid McGinnis - Backing Vocals
Tony Levin - Backing Vocals
Tony Levin - Bass
Tony Levin - Bass [String Bass]
Tony Levin - Chapman Stick
Richard Macphail - Coordinator
Hipgnosis - Design [Cover], Photography By
Colin Elgie - Design [Liner]
Hipgnosis - Design [Liner]
Jerry Marotta - Drums
Robert Fripp - Effects [Frippertronics]
Robert Fripp - Electric Guitar
Sid McGinnis - Electric Guitar
Ed Sprigg - Engineer
Michael Getlin - Engineer
Steve Short - Engineer
Steve Tayler - Engineer
Michael Ruffo - Engineer [Assistant At The Hit Factory]
Bayeté - Keyboards
Roy Bittan - Keyboards
Tony Smith (13) - Management
Sid McGinnis - Mandolin
Jill Gabriel - Music By, Words By
Peter Gabriel - Music By, Words By
Robert Fripp - Music By, Words By
Peter Gabriel - Organ
Albert Lawrence - Other [Equipment]
David Price - Other [Equipment]
Peter Gabriel - Piano
Robert Fripp - Producer
George Marge - Recorder
Timmy Capello - Saxophone
Sid McGinnis - Steel Guitar
Peter Gabriel - Synthesizer
Larry Fast - Synthesizer, Performer [Treatments]
Notes
Recorded at Relight Studios, Hilvarenbeek, Holland.
Mixed at The Hit Factory, New York City, and Trident Studios, London.
℗©1978 Atlantic Recording Corporation
Printed in U.S.A.
Strawberry Bricks Entry:
Peter Gabriel hit the road after his first solo album was released, crossing America in the spring of 1977 before heading over to Europe later in the fall. Touring solidified the band for the upcoming album; by the last leg, it consisted of bassist Tony Levin and electronic wiz Larry Fast, plus new guys Jerry Marotta on drums and Sid McGinnis on guitar. Keyboards were handled by Automatic Man Todd "Bayete" Cochran, though duties would be split with Roy Bittan on the album. For Gabriel's second record, again titled Peter Gabriel, he found himself in Holland with Robert Fripp in the producer's chair, evidently to "speed up [the] recording process." Fripp had guested on his last tour, performing as "Dusty Rhodes." The album is another mixed affair. Gabriel's songwriting shines on the big tracks, "On the Air," "White Shadow" and the timely anthem "D.I.Y." Usually anchored by Marotta's firm drums and Levin's soon-to-be-legendary bass work—and with a ripping solo from Fripp on "On the Air"—they offer something uniquely Gabriel, and completely removed from his work with Genesis. "Mother of Violence" was co-written with his wife Jill, and is the best of the slower tracks on the album. "Animal Magic" and "Perspective," with Bittan's tinkly piano and McGinnis's slide guitar, come across as standard rock tunes; and at worst, even Fripp's production can't save languid crooners like "Home Sweet Home" or "Flotsam and Jetsam." Slightly out of place, "Exposure" is a Fripp number and quite different from the other tracks; but it does, in some way, point to the future. Despite the lack of a single, the album was about as successful as Gabriel's first solo effort, reaching No. 13 in the UK and No. 45 in the US. His Fall 1978 tour (with Timmy Cappello replacing Bayete) included "The Lamb Lies Down on Broadway" in the set list; one of the last times he would regularly perform a Genesis tune in public.