Platinum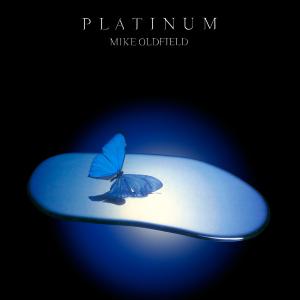 Tracklist
A1
Platinum Part 1: Airborne
5:06
A2
Platinum Part 2: Platinum
6:03
A3
Platinum Part 3: Charleston
3:17
A4a
North Star
Notes:

Arranged By - Mike Oldfield
Written-By - Philip Glass

A4b
Platinum Finale
B1
Woodhenge
4:06
B2
Sally
5:00
B3
Punkadiddle
4:56
B4
I Got Rhythm
4:40
Notes:

Vocals - Wendy Roberts
Credits
Arranged By [Horns] - Michael Riesman
Arranged By [Horns] - Peter Gordon
Arranged By [Vocals] - David Bedford
Artwork By [Cover] - Trevor Key
Bass - Francisco Centeno
Bass - Hansford Rowe
Bass - Neil Jason
Bells [Tubular Bells] - Sally Cooper
Congas - Demalza
Drums - Allan Schwartzberg
Drums - Morris Pert
Drums, Vibraphone - Pierre Moerlen
Engineer - Kurt Munkacsi
Engineer - Tom Newman
Engineer [Assistant] - Renate Blauel
Engineer [Assistant] - Richard Manwaring
Guitar [Electric & Acoustic], Piano, Synthesizer, Vibraphone, Marimba, Vocals - Mike Oldfield
Keyboards - Nico Ramsden
Keyboards - Peter Lemer
Producer - Tom Newman
Written-By - Mike Oldfield
Notes
First pressing, with unique track listing. "Sally" was replaced with "Into Wonderland" on later editions, reportedly at Richard Branson's request. Only the initial LP pressings with "-B-1" or "-B-2" in the B-side runout groove include "Sally", even though many later versions list it in the printed tracklist.
Strawberry Bricks Entry:
Mike Oldfield's follow-up albums to Tubular Bells were similar in style, and none the worse for it: Hergest Ridge also managed to top the British charts upon release, while 1975's Ommadawn would settle for No. 4. After a few years' break, Oldfield released the ambitious (for the time) double-album Incantations in 1978; the album was successful, reaching No. 26 on the UK charts. The reclusive musician then assembled a large band and orchestra in the spring of 1979, mounting a tour as a solo artist for the first time. Notables in the band included Benoît and Pierre Moerlen from Gong, Wigwam's Pekka Pohjola and Steeleye Span's Maddy Prior, amongst many others. A double-album from the tour, Exposed, saw release in the fall and rose to No. 16 in the UK; while a single, "Blue Peter" b/w "Woodhenge," hit the UK Top 20 (it was also the theme music for the well-known British children's television program Blue Peter). Oldfield's next studio album, Platinum, saw a shift in his musical direction in that it presented a more concise, song-based approach, with the music mostly performed by a band-as opposed to everything by Oldfield. The album's side-long title track kicks off with "Airborne;" Oldfield's signature-toned guitar playfully intertwines with the arrangement before the band takes full-flight on the second section, "Platinum." "Charleston" sounds just as one would assume-something lively to dance to, while the closing "North Star" borrows its choir part from Philip Glass's composition of the same name. The second side's "Woodhenge" is placid and atmospheric, if uncharacteristically so, especially compared to the rest of the album-side: "Into Wonderland" (switched from "Sally" on all but the earliest pressings) is a venture into pop while "Punkadiddle" is certainly tongue-in-cheek. Gershwin's "I Got Rhythm," featuring Wendy Roberts, features an original enough arrangement. Throughout the album, the group-effort and keyboard technology-both of which Oldfield would continue to explore further on his next record-lend a contemporary edge to the work. The album rose to No. 24 in the UK; while in the US, it was repackaged with live material as Airborn in late 1980.