Refugee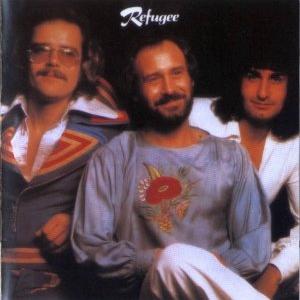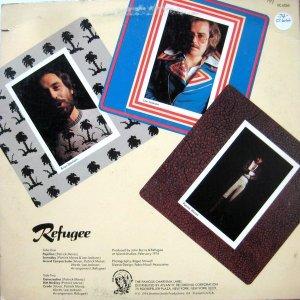 Tracklist
A1
Papillon
5:10
A2
Someday
5:02
Notes:

Lee Jackson - Written-by [Co-writer]

A3
1st Movement. The Source
A4
2nd Movement. Theme For The Canyon
A5
3rd Movement. The Journey
Notes:

Lee Jackson - Written-by [Co-writer]

A6
4th Movement. Rapids
A7
5th Movement. The Mighty Colorado
B1
Gate Crasher
1:02
B2
Ritt Mickley
4:52
B3
1st Movement. Prelude
18:04
B4
2nd Movement. I Believe
Notes:

Lee Jackson - Written-by [Co-writer]

B5
3rd Movement. Theme
B6
4th Movement. The Lost Cause
B7
5th Movement. Agitato
B8
6th Movement. I Believe (Part II)
Notes:

Lee Jackson - Written-by [Co-writer]

B9
7th Movement. Variation
B10
8th Movement. Main Theme Finale
Credits
Lee Jackson - Bass, Cello [Electric], Guitar, Acoustic Guitar, Lead Vocals
Brian Davison - Drums, Timpani, Gong, Bells [Tibetan Temple], Drums [African], Percussion [Kabassa], Percussion [Broken Glass]
John Burns - Producer
Refugee - Producer
Patrick Moraz - Written-by, Organ, Synthesizer, Piano, Mellotron, Horn [Alpine], Electric Piano, Keyboards, Vocals
Notes
Comes in paper sleeve album with printed inner-sleeve and insert of notes
℗ 1974 Stratton - Smith Productions Ltd.
Strawberry Bricks Entry:
After the breakup of The Nice in 1970, Brian Davison and Lee Jackson moved on to solo projects. Drummer Davison's jazz-tinged eponymous album Every Which Way was short-lived however; the only release was in 1970. Jackson's Jackson Heights fared folksier, and perhaps, better; he released an excellent debut, King Progress, in 1970 for Charisma, and a further three for Vertigo, with guitarist John McBurnie and keyboardist Brian Chatton (Michael Giles guested on drums). Lee approached the former Mainhorse keyboardist Patrick Moraz to replace Chatton; but with success out of reach, they opted for a new band, Refugee, with Davison added to the fold. Moraz was a keyboardist of some distinction, so it's no surprise that the band provided the prog rock style that Keith Emerson rode to success in Emerson, Lake & Palmer. Signed by Charisma, Refugee released their self-titled debut album in 1974. The fiery instrumental "Papillon" opens with all guns blazing, especially from Moraz, who plays through an armory of keyboards. The ensuing "Someday" diverges, as Jackson's vocals can be an acquired taste. The lengthy "Grand Canyon" suite goes epic, traversing around various musical landscapes; while "Ritt Mickley" ("rhythmically") gets a little jazzy, though very much in Moraz's unique style. The closing "Credo" suite is another long-form track, passing the 18-minute mark. Davison and Jackson shine as the rhythm section and Moraz gives it his all; but whether this type of classically-inspired progressive rock is one's cup of tea or not will certainly temper one's reception to the album. With Rick Wakeman's sudden departure following the Tales From Topographic Oceans' tour, Yes put an end to Refugee by hiring Moraz away for close to a two-year stint. Davison would briefly join Gong, while Jackson quit the music industry altogether.