Saw Delight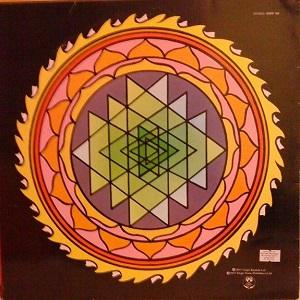 Tracklist
A1
Don't Say No
6:28
Notes:

Lyrics By - Peter Gilmour

A2
Sunshine Day And Night
6:02
A3
Call Me
5:33
Notes:

Lyrics By - Rosko Gee

B1
Animal Waves
15:19
B2
Fly By Night
4:07
Notes:

Lyrics By - Peter Gilmour
Credits
Bass – Rosko Gee
Drums – Jaki Liebezeit
Electronics [Wave Receiver], Noises [Special Sounds] – Holger Czukay
Guitar, Violin [Electric] – Michael Karoli
Keyboards, Synthesizer [Alpha 77] – Irmin Schmidt
Mixed By [In 3d Stereo (artificial Head Stereo)] – Manfred Schunke
Music By – Czukay*, Schmidt*, Liebezeit*, Karoli*, Gee*
Percussion – Reebop Kwaku Baah*
Producer – Can
Producer [With Help From] – Reebop Kwaku Baah*, Rene Tinner*
Recorded By – Rene Tinner*
Vocals – Holger Czukay, Irmin Schmidt, Jaki Liebezeit, Michael Karoli, Reebop Kwaku Baah*, Rosko Gee
Notes
Recorded at Innerspace-Studio
Mixed at Delta-Acoustic-Studio, 2213 Wilster
Printed in England by Robor Ltd.
(P)1977 Virgin Records Ltd.
(C)1977 Virgin Music (Publishers) Ltd.
Strawberry Bricks Entry:
After the departure of Damo Suzuki in 1973, Can reverted to a four-piece, which was first heard on the excellent Soon Over Babaluma. In 1976, Can scored a hit single in the UK with the bizarre disco of "I Want More" b/w "...And More" (it reached No. 26). Released in 1976, Flow Motion pointed the band in a new direction, which reached a pinnacle on 1977's Saw Delight. New to the fold were two ex-Traffic members, percussionist Reebop Kwaku Baah and bassist Rosko Gee. The groovy riff of "Don't Say No" leads off—it's "Yoo Doo Right" seven years later. The tracks here have a slightly ethnic flavor, favoring the percussive drumming of Jaki Liebezeit and the rhythm guitar of Michael Karoli. With lyrics by Gee, "Call Me" is introduced by some of Holger Czukay's sound manipulations; it's a path his solo career would follow. But the track's groove is immediate and incessant; Irmin Schmidt's keyboards float in and out of the mix, as does Karoli's guitar feedback, while Gee's vocal is the perfect supplement. The longer "Animal Waves" continues the ethnic trip with a bit more authenticity and grit. "Fly by Night" closes the album, and it's a matured slice of Can's now (more or less) commercial music. The band would release two further records, mostly without Czukay's involvement: An underrated album of smooth ethno-fusion Out Of Reach appeared in 1978 (so underrated, in fact, that the band have dropped all references to it); and in 1979 one final album, Can (later retitled Inner Space). Can remains perhaps one of the most musically enigmatic groups of the era, and these later albums, unfortunately, were their most misunderstood.