Smallcreep's Day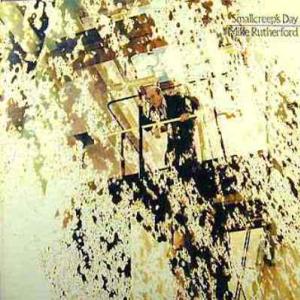 Tracklist
A1
Moonshine
A2
Time And Time Again
A3
Romani
A4
Every Road
A5
Overnight Job
B1.I
Between The Tick And The Tock
B1.II
Working In Line
B1.III
After Hours
B1.IV
Cats And Rats (In The Neighbourhood)
B1.V
Smallcreep Alone
B1.VI
Out Into The Daylight
B1.VII
At The End Of The Day
Credits
Artwork By - Hipgnosis
Drums - Simon Phillips
Guitar, Bass - Mike Rutherford
Keyboards - Anthony Phillips
Percussion - Morris Pert
Producer, Engineer - David Hentschel
Vocals - Noel McCalla
Notes
Copies came with lyric text inner sleeve, They do not have a bar-code.
Note: A/B sides are switched on the domestic release.
Strawberry Bricks Entry:
With Phil Collins in Vancouver attempting to resolve marital problems with his first wife, Tony Banks was the first to release a solo album. Guitarist/bassist Mike Rutherford was next, with an incredibly strong record in 1980's Smallcreep's Day. The album was produced by David Hentschel and featured former Genesis guitarist Anthony Phillips on keyboards—ostensibly returning the favor for Rutherford's appearance on his first solo album. The band was rounded out with Simon Phillips on drums and Morris Pert on percussion. And as the leadoff track suggests, the music is as close to Genesis as it can get-without being Genesis! The big difference is Noel McCalla's high tenor, which provides a different feel for the music; the listener can decide whether that's a good thing or not. "Time and Time Again" is the typical lush, sentimental ballad you'd expect from Rutherford, while "Romani" and "Overnight Job" contain both the notes and sounds that made Genesis' music from the era so good. Hentschel's production clearly has a lot to do with it; but then again, Rutherford too was responsible for much of Genesis' repertoire. The second side is encompassed by "Smallcreep's Day," the title of which comes from a novel by Peter Currell Brown. It's a dark, epic suite that evokes the book's post-industrial surrealism, yet it's full of hooks, bridges and instrumental passages that also compare to Rutherford's best work with Genesis. His fans took note: The album was successful, reaching No. 13 in the UK. In 1982, Rutherford would record a second solo album: the more conventional Acting Very Strange, perhaps most notable for its awful album cover. Rutherford would eventually achieve massive commercial success with Mike + The Mechanics in the mid-80s, alongside vocalists Paul Young (Sad Cafe) and Paul Carrack (Ace, Squeeze).