Storia Di Un Minuto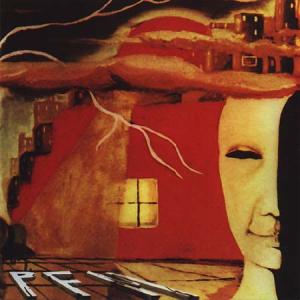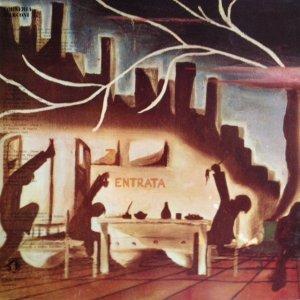 Artist:
Premiata Forneria Marconi
Tracklist
A1
Introduzione
1:08
A2
Impressioni Di Settembre
5:40
Notes:

Music By - Mogol

A3
È Festa
4:50
A4
Dove… Quando… (Parte I)
4:06
B1
Dove… Quando… (Parte II)
6:00
B2
La Carrozza Di Hans
6:46
B3
Grazie Davvero
5:50
Credits
Artwork By [Cover] - Caesar Monti
Artwork By [Cover] - Marco Domiani
Artwork By [Cover] - Wanda Spinello
Bass, Vocals - Giorgio Piazza
Drums, Synthesizer [Moog], Percussion, Vocals - Franz Di Cioccio
Electric Guitar, Acoustic Guitar, Guitar [12-string], Mandolin, Vocals - Franco Mussida
Engineer - Gaetano Ria
Flute, Violin, Vocals - Mauro Pagani
Music By - Franco Mussida
Music By - Mauro Pagani
Organ, Piano, Mellotron, Synthesizer [Moog], Vocals - Flavio Premoli
Producer - Premiata Forneria Marconi
Producer [In Collaboration With] - Claudio Fabi
Written-By, Arranged By - Premiata Forneria Marconi
Written-by, Arranged By [In Collaboration With] - Claudio Fabi
Notes
Runout grooves say also AKAI 26380 as cat number
Recorded at studio Fonorama, Milano.
(P)(C) BMG Ariola S.p.A. 1972
Strawberry Bricks Entry:
English progressive rock was hugely popular in Italy during the early 70s, so it was only a matter of time before the Italians themselves decided to create progressive music as well. Premiata Forneria Marconi ("Award Winning Marconi Bakery") were at the forefront of this movement. Originally the beat group I Quelli, the members had enjoyed relative success in Italy as both a support band for others and as session musicians. But by the end of 1970, drummer Franz Di Cioccio, guitarist Franco Mussida, bassist Giorgio Piazza and keyboardist Flavio Premoli had formed PFM, named after the shop above their rehearsal space, and gone progressive. Multi-instrumentalist Mauro Pagani joined shortly thereafter, adding flute and violin. Their early shows were often in support of UK groups (Yes, Deep Purple) and their set included King Crimson and Jethro Tull covers. Their first album, Storia Di Un Minuto, is a brilliant statement. Although some English influences are within (most notably King Crimson), the album is uniquely Italian and PFM. The opener "Impressioni di Settembre" displays a detail quite unlike their British contemporaries. The tarantella of "È' Festa!" (my wife likes to call it "circus prog") is both lively and loopy, a testament to both their virtuosity and lightheartedness. The compositions on the second side combine many styles, but the spirited performance keeps the album as fresh as it is unique, in particular on the dramatic "Grazie Davvero." Though the album is sung in Italian, the language has a lyrical feel rendering it perhaps more familiar than foreign. Prog rock turned out to be a significant movement in Italy, as droves of Italian men began producing their own unique twists on the genre. However, few musicians—Italian, British or otherwise—would surpass the excellence of PFM.