Talk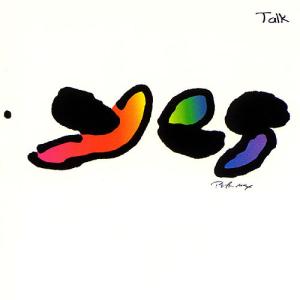 Tracklist
1
The Calling
6:52
Notes:

Chris Squire - Written-By
Jon Anderson - Written-By
Trevor Rabin - Written-By

2
I Am Waiting
7:22
Notes:

Jon Anderson - Written-By
Trevor Rabin - Written-By

3
Real Love
8:42
Notes:

Chris Squire - Written-By
Jon Anderson - Written-By
Trevor Rabin - Written-By

4
State Of Play
4:58
Notes:

Jon Anderson - Written-By
Trevor Rabin - Written-By

5
Walls
4:52
Notes:

Jon Anderson - Written-By
Roger Hodgson - Written-By
Trevor Rabin - Written-By

6
Where Will You Be
6:03
Notes:

Jon Anderson - Written-By
Trevor Rabin - Written-By

7
Silent Spring (Instrumental)
1:56
Notes:

Trevor Rabin - Written-By

8
Talk
11:56
Notes:

Jon Anderson - Written-By
Trevor Rabin - Written-By

9
Endless Dream
1:50
Notes:

Jon Anderson - Written-By
Trevor Rabin - Written-By
Credits
Paul Rivas - Art Direction
Peter Max - Artwork [Original Logo]
Chris Squire - Bass Guitar, Vocals
Alan White - Drums
Jim Baldree - Edited By [Mastering]
Michael Jay - Engineer
Trevor Rabin - Engineer
Trevor Rabin - Guitar, Keyboards, Vocals, Programmed By
Stephen Marcussen - Mastered By
Tony Kaye - Organ [Hammond]
Trevor Rabin - Producer
Jon Anderson - Vocals
Notes
Recorded and mixed in "The Jacaranda Room"
Additional recording: A&M Studios
Mastered at: Precision Mastering, Los Angeles.
Publishing:
Trevor Rabin: Tremander Songs (BMI)
Jon Anderson: Fizz Music Ltd., Warner Brothers Music Corp. (ASCAP)
Chris Squire: Chris Squire Songs
Roger Hodgson: Unichord Music
©℗1994 Victory Music, Inc. Manufactured and marketed by Victory Music, Inc.
Distributed by Polygram Group Distribution, Inc.
[Liner and disc] printed in U.S.A.
8-page roll-out booklet with lyrics, credits, artwork. Standard CD Jewel case with black tray.