Thousands On A Raft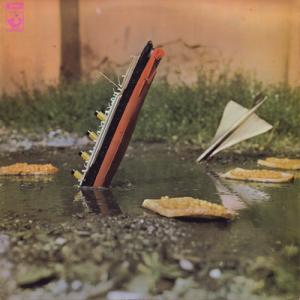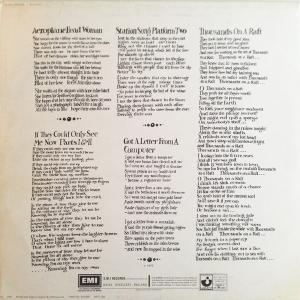 Artist:
Pete Brown & Piblokto!
Catalog#:
SHVL 782, 1E 062-04566
Tracklist
A1
Aeroplane Head Woman
A2
Station Song Platform Two
A3
Highland Song
B1
If They Could Only See Me Now Parts One And Two
B2
Got A Letter From A Computer
B3
Thousands On A Raft
Credits
Jim Mullen - Bass Guitar
Steve Glover - Bass Guitar, Percussion
Mal Dean - Design [Cover Design]
Rob Tait - Drums, Percussion
John Hudson - Engineer
Peter Bown - Engineer
Jim Mullen - Guitar, Percussion
Dave Thompson - Keyboards, Percussion, Soprano Saxophone
Dave Thompson - Mellotron
C. Smith - Photography By [Back]
Steve Glover - Photography By [Back]
Pete Brown - Photography By [Bus]
Val Allen - Photography By [Cover]
Pete Brown & Piblokto! - Producer
Pete Brown - Vocals, Talking Drum, Congas
Jim Mullen - Written-By
Pete Brown - Written-By
Notes
Released in a fold-out cover. First pressing without "EMI" on the centre label.
Strawberry Bricks Entry:
Poet Pete Brown first set his words to jazz music in the early 60s, as a member of the New Departures. His The First Real Poetry Band featured John McLaughlin and Laurie Allan, but mostly made an impression on Cream, which led to his longstanding writing collaboration with Jack Bruce. In 1968, Brown formed the jazzy Pete Brown And His Battered Ornaments, recording two albums the following year; but he was fired from his own band before The Stones In The Park festival in July. Undaunted, Brown then formed Pete Brown & Piblokto! (an Inuit word for "arctic hysteria") with guitarist Jim Mullen, drummer Laurie Allan, bassist Roger Bunn and organist Dave Thompson. With Rob Tait replacing Allan, their debut album, Things May Come And Things May Go But The Art School Dance Goes On Forever, appeared on Harvest in April 1970. Still influenced by jazz, the album is obscured by Brown's gruff vocals. In October, with Steve Glover now on bass, Piblokto! released Thousands On A Raft; the title is a play on the dish baked beans on toast. While Brown's vocals improved ("Station Song Platform Two"), it's Mullen's co-writing that helps foster a more musical album. The instrumental "Highland Song" is a tour-de-force for the band, while the snappy "If They Could Only See Me Now" smokes and swings. Following the album's release, membership started to shuffle: Mullen was off to Brian Auger's Oblivion Express and replacements came mostly from Eyes Of Blue; but without a record deal, the toll of endless touring ground the band to a halt. Brown worked with Graham Bond in late 1971 and also provided lyrics to the first side of Dick Heckstall-Smith's A Story Ended album in 1972. However, his collaborations with Jack Bruce and Phil Ryan would continue for decades.