Unhalfbricking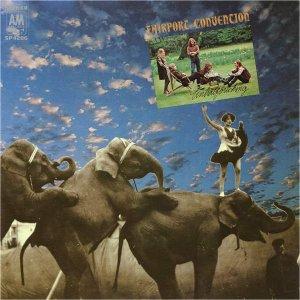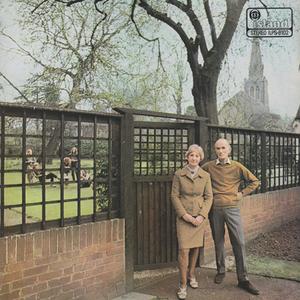 Artist:
Fairport Convention
Tracklist
A1
Genesis Hall
Notes:

Written-By - Richard Thompson

A2
Si Tu Dois Partir
Notes:

Written-By - Bob Dylan

A3
Autopsy
Notes:

Written-By - Sandy Denny

A4
A Sailor's Life
Notes:

Arranged By - Fairport Convention
Written-By - Traditional

B1
Cajun Woman
Notes:

Written-By - Richard Thompson

B2
Who Knows Where The Time Goes
Notes:

Written-By - Sandy Denny

B3
Percy's Song
Notes:

Written-By - Bob Dylan

B4
Million Dollar Bash
Notes:

Written-By - Bob Dylan
Credits
Design [Sleeve Design] - Diogenic Attempts Ltd.
Engineer - John Wood
Fiddle - Dave Swarbrick
Mandolin - Dave Swarbrick
Performer - Ashley Hutchings
Performer - Martin Lamble
Performer - Richard Thompson
Performer - Sandy Denny
Performer - Simon Nicol
Photography By - Eric Hayes
Producer - Joe Boyd
Producer - Simon Nicol
Triangle - Trevor Lucas
Vocals - Iain Matthews
Vocals - Marc Ellington
Strawberry Bricks Entry:
Prior to their second album, vocalist Sandy Denny-a regular at London's Troubadour and Les Cousins folk clubs-joined Fairport Convention. She had already recorded two low-key albums, along with a third (unreleased) with the Strawbs, All Our Own Work. Spurred on by Denny's arrival, Fairport now took cues from traditional British music-in a move similar to progressive rock's relation with classical music-ready to set a new standard for electric folk rock. Released in January 1969, What We Did On Our Holidays was a significant step forward for the band, containing two compositions that would be famous in the Fairport catalog: Denny's "Fortheringay" and Richard Thompson's "Meet on the Ledge." But their next album, Unhalfbricking, would further cement their path as folk rock pioneers. It was again recorded at Sound Techniques with producer Joe Boyd and engineer John Wood. A curious mix of covers (Bob Dylan's "Million Dollar Bash," "Percy's Song" and a French rendition of "If You Gotta Go, Go Now"), originals include Denny's most famous composition, "Who Knows Where the Time Goes" and two from Thompson. But the album's highlight is undoubtedly the epic eleven-minute reading of the folk standard "A Sailor's Life." A slow-building raga, Denny's captivating voice eventually yields to the ever-rising rock tempo, ultimately punctuated by Thompson's guitar and guest Dave Swarbrick's fiddle. Truly epic and above all, British. The album was a success, rising to No. 12 in the UK Charts, while the single, "Si Tu Dois Partir" b/w "Genesis Hall" rose to No. 21.