The World Became The World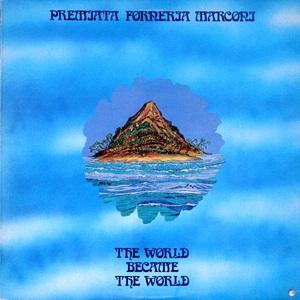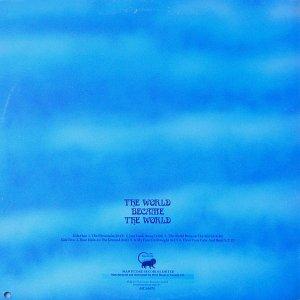 Artist:
Premiata Forneria Marconi
Tracklist
A1
The Mountain
10:42
A2
Just Look Away
4:00
A3
The World Became The World
4:44
B1
Four Holes In The Ground
6:21
B2
Is My Face On Straight
6:17
B3
Have Your Cake And Beat It
7:17
Credits
Engineer – Martin Rushent (tracks: A1 to B2)
Engineer [Assistant] – Declan "Food" O'Doherty* (tracks: A1 to B2)
Producer – Claudio Fabi, PFM*
Notes
Manufactured and distributed by WEA Music Of Canada, Ltd.
Released with a lyrics-insert
Strawberry Bricks Entry:
PFM traveled to Advision Studios in London to record their third album, with Claudio Fabi producing both an English and Italian version (Isola di Niente), and with Pete Sinfield again providing the English-language lyrics. Bassist Patrick Djivas, previously with Italian fusion protagonists Area, was new to the band. The World Became The World presents a significantly harder edge than previous efforts, due in part to Franco Mussida stepping to the fore on electric guitar; the result is certainly one of PFM's best. "The Mountain" opens with a foreboding choral section, followed quickly by a breakneck rhythm from Franz Di Cioccio and Djivas. Bold and intricate, it offers grandeur in the finest of Rock progressivo italiano tradition. The gentle "Just Look Away" is a throwback to their previous album, while the title track (only on the English LP) chimes over a huge, King Crimson-like chorus. The fantastical "Four Holes in the Ground" opens the second side; pacing through its several sections, Mussida adds prime electric guitar to this new take on the tarantella of "Celebration." "Is My Face on Straight" follows in similar tradition; lyrically, it's the strongest track on the record, and features a sweet accordion solo from Flavio Premoli. The album closes with the powerful instrumental "Have Your Cake and Beat It." Shifting through several moods, it is one of PFM's most refined compositions, featuring virtuoso soloing from Mauro Pagani. The album was commercially successful and thus afforded PFM the opportunity to tour North America for the first time, supporting the likes of Robin Trower, Poco and Dave Mason. Their self-professed highlight was playing before 250,000 fans at the Charlotte Speedway Festival in August. A live album from this period was issued on Manticore early the following year under the title Cook (a reference to their culinary abilities). Indeed, it was a capable showcase of their live performance.