Get Your Rocks Off (Messin')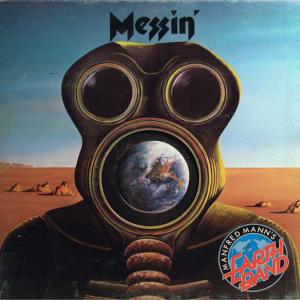 Artist:
Manfred Mann's Earth Band
Tracklist
A1
Messin'
10:00
Notes:

Written-By - Mike Hugg

A2
Pretty Good
4:00
Notes:

Written-By - John Prine

A3
Sadjoy
4:30
Notes:

Written-By - Manfred Mann

B1
Get Your Rocks Off
3:00
Notes:

Written-By - Bob Dylan

B2
Buddah
7:00
Notes:

Written-By - Manfred Mann
Written-By - Mick Rogers

B3
Cloudy Eyes
5:30
Notes:

Written-By - Manfred Mann

B4
Mardi Gras Day
3:00
Notes:

Written-By - Dr. John
Credits
Artwork [Sculpture] - Norman Rabinowitz
Backing Vocals - Judith Powell
Backing Vocals - Liza Strike
Backing Vocals - Ruby James
Backing Vocals - Vicki Brown
Bass Guitar - Colin Pattenden
Design [Album Design] - Jack Lonsheim
Drums ["fibes"] - Chris Slade
Engineer - John Edwards
Engineer [Co-] - Laurie Latham
Guitar, Vocals, Liner Notes - Mick Rogers
Management - Harry Maloney
Performer [Machines, Zoo] - Laurie Baker
Photography By [Cover Photographs] - Ron Meyers
Photography By [Liner Photographs] - Gary Merrin
Producer - Manfred Mann
Synthesizer, Organ - Manfred Mann
Technician [Tape Operator] - Laurie Latham
Notes
Cover:
Management - Harry Maloney, 490 Old Kent Road, London SE 1
Recorded at Maximum Sound Studios, London, 1973
Printed in U.S.A.
℗ 1973 Polydor Incorporated, 1700 Broadway, New York, N.Y., 10019
Publishing info:
Track A1: Carlin
Track A2: Warner Bros.
Track A3: Belinda/Carlin
Track B1: Warner Bros.
Tracks B2 & B3: Belinda Music
Track B4: Marzique Music Co.
Centre labels:
Manufactured by Polydor Incorporated/810 Seventh Avenue/New York. N.Y. 10019
Other info:
Released in a gatefold cover.
This is the US release of the album which was called "Messin'" in the UK with a slightly different track listing and different artwork.
This is not the same release as this one as it has a slightly different centre label version and runout etching.
Some commercial versions of the album were used as promo, carrying a Polydor sticker with the text 'Promotion Copy Not For Sale' (see image). Besides the sticker those items are the same as the standard versions and are therefore not considered real promos. However there is also a real promo version available which has a different centre label (white instead of red with promo advice).