Made In Japan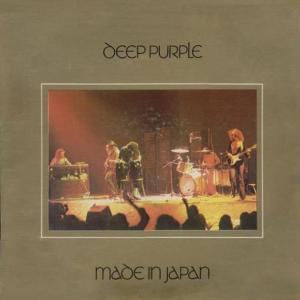 Label:
Warner Bros. Records
Tracklist
A1
Highway Star
6:45
A2
Child In Time
12:19
B1
Smoke On The Water
7:27
B2
The Mule
9:45
C1
Strange Kind Of Women
9:10
C2
Lazy
10:35
D1
Space Truckin'
20:02
Credits
Producer - Deep Purple
Ritchie Blackmore • guitar
Ian Gillan • vocals
Jon Lord • keyboards
Ian Paice • drums
Roger Glover • bass guitar
Recorded live during 15-17 August 1972 in Osaka and Tokyo, Japan.
Notes
In 1993 a 3-CD-set sneaked out in Japan ("Live in Japan") in remastered quality which included almost all three concerts the first releases were derived from, on Warner Bros WPCR-677/8/9 [3CD]. This item was also issued in Europe.