Melos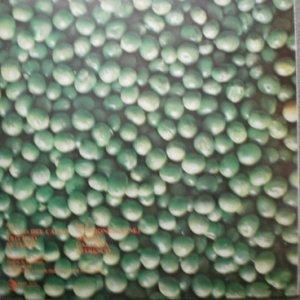 Label:
Dischi Ricordi S.p.A.
Tracklist
A1
Canto Del Capro
6:40
A2
Trittico
7:27
A3
Euterpe
4:36
B1
Scinsione (T.R.M.)
5:50
B2
Melos
5:03
B3
Galassia
5:55
B4
Affresco
1:12
Credits
Bass, 6 & 12 String Acoustic Guitar, Pedals, Flute, Vocals - Antonio Spagnolo
Drums, Vibraphone - Remigio Esposito
Electric Saxophone (contralto, Tenor), Flute, Vocals - Giulio D'Ambrosio
Lead Guitar, Flutes, Vibraphone, Vocals - Corrado Rustici
Lead Vocals, Flute, Percussion - Gianluigi Di Franco
Notes
Original LP release
19-9-73 is stamped on the run-off groove, hence the Sept. 9, 1973 release.
Comes with gimmick cover.
Strawberry Bricks Entry:
Another band from Napoli, Cervello (Italian for "brain") saw their debut at one of Italy's many and well-attended "pop" music festivals. Formed in 1970, the band that recorded their debut consisted of vocalist Gianluigi Di Franco, guitarist Corrado Rustici, saxophonist Giulio D'Ambrosio, bassist Antonio Spagnolo and drummer Remigio Esposito; almost all were under the age of 20. Entitled Melos after the Greek island, the album was recorded in the summer of 1973 with Osanna's Danilo Rustici (Corrado's brother) and Elio D'Anna producing, and was released on the Ricordi label. Both the band and the album are unique, forgoing keyboards and instead using flute and electric sax as a replacement; these instruments are immediately recognizable on the opening "Canto Del Carpo." Gentle melodies, supported by acoustic guitar and playful vocal harmonies, dominate the music which is firmly rooted in the rock progressivo Italiano tradition. "Trittico" and "Euterpe" are both achingly beautiful. Di Franco's voice is strong and passionate; however, the ace in the hole is Rustici's John McLaughlin-inspired electric guitar. "Euterpe" erupts when the drums crash in, and Rustici's guitar solo reveals a considerable and emerging technique. "Scincione" (T.R.M.)" offers a chaotic fury, typical of the band's harder rocking moments. The record was released with an elaborate gimmick cover (a die-cut tomato can); and although it's now considered one of the crowning achievements of RPI, the album didn't sell well, and the band broke up. Rustici would join Osanna for their 1974 album Landscape Of Life, then moved on to both Uno and Nova with his brother and D'Anna.