Photos Of Ghosts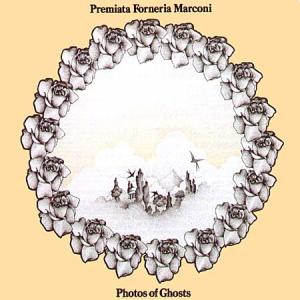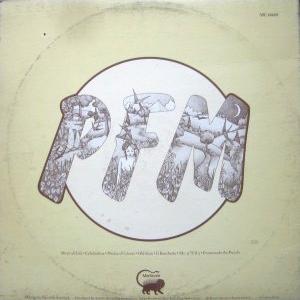 Artist:
Premiata Forneria Marconi
Tracklist
A1
River Of Life
6:56
A2
Celebration
3:50
A3
Photos Of Ghosts
5:20
A4
Old Rain
3:40
B1
Il Banchetto
8:34
B2
Mr. 9' Till 5
4:07
B3
Promenade The Puzzle
7:35
Credits
Artwork By [Design, Illustrations] - Julia Fryer
Artwork By [Design] - Nick Darke
Bass - Giorgio Piazza
Drums, Vocals - Franz Di Cioccio
Engineer - Andy Hendriksen
Engineer - Gaetano Ria
Guitar, Vocals - Franco Mussida
Keyboards, Vocals - Flavio Premoli
Mixed By [Remix] - Peter Sinfield
Producer - Claudio Fabi
Producer - Premiata Forneria Marconi
Producer [English Vocals] - Peter Sinfield
Violin, Woodwind - Mauro Pagani
Notes
Engineered at Command Studios, London, February 1973.
Original Italian production engineered at C.A.R. Studios, Milan, October 1973.
Distributed by Atlantic Recording Corporation
1841 Broadway, New York, New York 10023
Spine reads Manticore MC 66668 0598
Strawberry Bricks Entry:
PFM released their second album, Per Un Amico ("For a Friend"), in late 1972, and saw it rise to the top of the Italian hit parade—partly due to heavy touring at the time. The band signed to Emerson, Lake and Palmer's newly formed Manticore label to seek their fortune outside of their native Italy. Pete Sinfield was brought on as lyricist and producer for the resulting Photos Of Ghosts, the group's first English-language album. Basically a remixing of their second album, it did feature two songs not on that album: The high steppin' "Celebration" is reprised from their first album ("È Festa"), while the quiet instrumental "Old Rain" is altogether new. Both "River of Life" and the title track highlight the attention to detail that PFM bring to their compositions. "Il Banchetto," the only track sung in Italian, features some delicious synthesizer lines from Flavio Premoli; while "Mr. 9 'till 5" is positively electric. Whether the English lyrics add or subtract to the original music is open for debate (I like it). Not surprisingly (with Sinfield collaborating), the album has a gentler, more reflective mood than its Italian counterpart. PFM's skill in arrangement takes another step forward, although some foreign influences persist (notably Gentle Giant). PFM held their debut concert in the UK upon the album's release, followed by their first tour outside of Italy in support of Sinfield (and Mel Collins). The album even entered the lower reaches of the US Top 200 album chart.