Zarathustra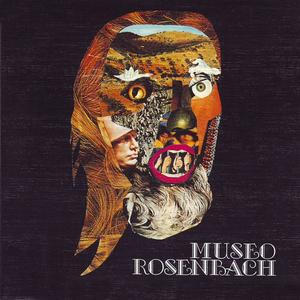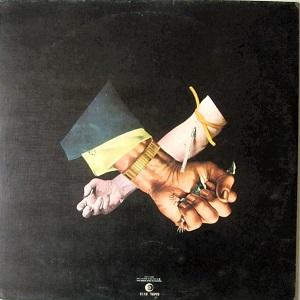 Tracklist
A1a
L'Ultimo Uomo
A1b
Il Re Di Ieri
A1c
Al Di La'Del Bene E Del Male
A1d
Superuomo
A1e
Il Tempio Delle Clessidre
B1
Degli Uomini
B2
Della Natura
B3
Dell'Eterno Ritorno
Credits
Alberto Moreno - Bass, Piano
Bruno Lanteri - Coordinator
Wanda Spinello - Design [Cover]
Giancarlo Golzi - Drums, Timpani, Vocals
Enzo Merogno - Guitar, Vocals
Mauro La Luce - Lyrics By
Pit Corradi - Mellotron, Organ [Hammond], Vibraphone, Electric Piano [Farfisa]
Angelo Vaggi - Mixed By
Museo Rosenbach - Mixed By
Alberto Moreno - Music By
Museo Rosenbach - Orchestrated By
Caesar Monti - Photography By
Dino Gelsomino - Technician
Carlo Martinet - Technician, Mixed By
Stefano Galifi - Vocals
Notes
Released in a gatefold cover.
Strawberry Bricks Entry:
Museo Rosenbach were another Ligurian band, formed from the legendary Il Sistemi by guitarist Enzo Merogno and Leonard Lagorio in 1972. But Lagorio eventually dropped out (forming Celeste with another Il Sistemi alumnus, Ciro Perrino), and Merogno teamed up with Giancarlo Golzi on drums, Alberto Moreno on bass, Pit Corradi on keyboards and Stefano Galifi on vocals. The band's debut album, Zarathustra, takes its concept from Nietzsche's Also sprach Zarathustra and was released on the Dischi Ricordi label. Though arranged by the band, Moreno wrote the album's compositions and Mauro La Luce, a collaborator with another Genoan band Delirium, wrote the lyrics. The first side contains the epic five-part "Zarathustra," a high-flying and flowing piece of progressive rock. Mellotrons galore kick off the opening "L'ultimo uomo," which alternates between gentle, English-inspired prog rock and the more bombastic English-inspired prog rock. Galifi has a virile voice well-suited for the music; however, as he sings in Italian, his message is lost on these ears. The second side features another three tracks that maintain the album's continuity, both sonically and thematically: "Of Men," "Of Nature" and "Of the Eternal Return." Layers of keyboards, guitar and synthesizer, spiritedly and aggressively performed, offer a grand and progressive epic, classically constructed and expertly executed. Despite the critical success of the album, the cover image (Mussolini bust) and lyrical content engendered some controversy, and the album was reputedly boycotted by the RAI (Italian government radio). Museo Rosenbach broke up after a final festival gig in 1973. Nevertheless, the album is another prime example of rock progressivo Italiano in the early 70s.